Gameplay of Genshin vs Honkai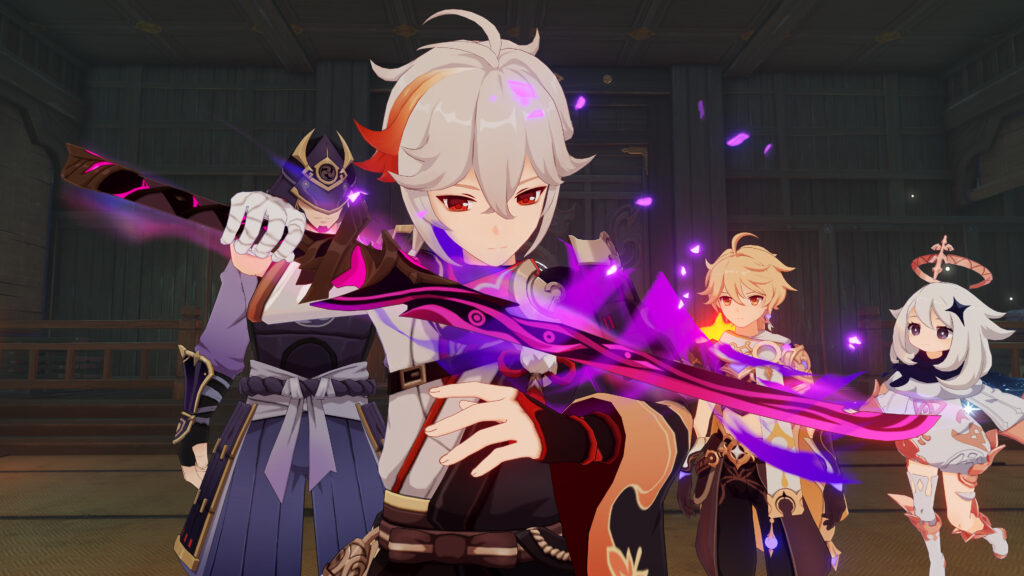 Welcome to the ultimate showdown between two of the greatest gaming giants in the mobile gaming market- Genshin Impact and Honkai Impact! Get ready for an intense head-to-head comparison that will leave you asking which one to choose. We'll be taking a look at all aspects of these games including graphics, gameplay, storyline and more. So join us as we take you on an exhilarating journey to see who reigns supreme in this epic battle!
Introduction
Genshin Impact and Honkai Impact are both fantasy action role-playing games developed by miHoYo. Both game series have become incredibly popular among gamers due to their immersive storytelling, exciting hack-and-slash combat, beautiful graphics, and deep collectible systems. While both games share some similarities, they are very different in terms of gameplay mechanics and presentation. An in-depth comparison between Genshin Impact and Honkai Impact can help gamers decide which game is the perfect fit for them.
In terms of general presentation, Genshin Impact features a large open world that players can explore at their own pace. Players can explore various exotic locations, meet unique characters with varying goals and objectives, and explore hidden places where new items and rewards are to be found. Honkai Impact 3rd focuses more on creating an intense linear storyline focused on completing a set of missions while unlocking more powerful characters as they progress.
When it comes to combat mechanics both games offer a different twist to hack-and-slash combat along with its own interesting set of combos and abilities. Genshin Impact focuses on using elemental abilities combined with creative combos to defeat enemies each area presents while Honkai Impact offers fast paced melee combos combined with powerful ranged strikes or sniper fire at long range targets for added variety in its battles
Each game also has its unique approach when it comes collecting materials or upgrades for equipment or building up your team's strength in preparation for tougher fights ahead; Genshin impact encourages exploration as you can find resources scattered throughout the world as well as from defeated enemies while honkai impact offers material collection from chests scattered around its schilling's areas of journey as well unlock powerful artifacts exclusively found through special missions or events only available rarely within the game itself which directly affects your team's power potentials.
Overview of Genshin Impact
Genshin Impact is an open-world action-RPG developed by miHoYo and released in September 2020. It is set in the vast world of Teyvat, and explores a rich array of characters, locations, and storylines. Players can explore an expansive world filled with different biomes, events, puzzles and secrets. Combat is action based with various elemental combinations allowing players to create unique strategies for taking on enemies that may come their way. With over 20 playable characters each with unique skills, Genshin Impact allows for tremendous customization as well as cooperative play between friends or other players from around the world. The game has received critical acclaim from both fans and critics due to its stunning visuals, grand scale, and engaging story-telling elements that make for an incredibly immersive experience for all types of gamers.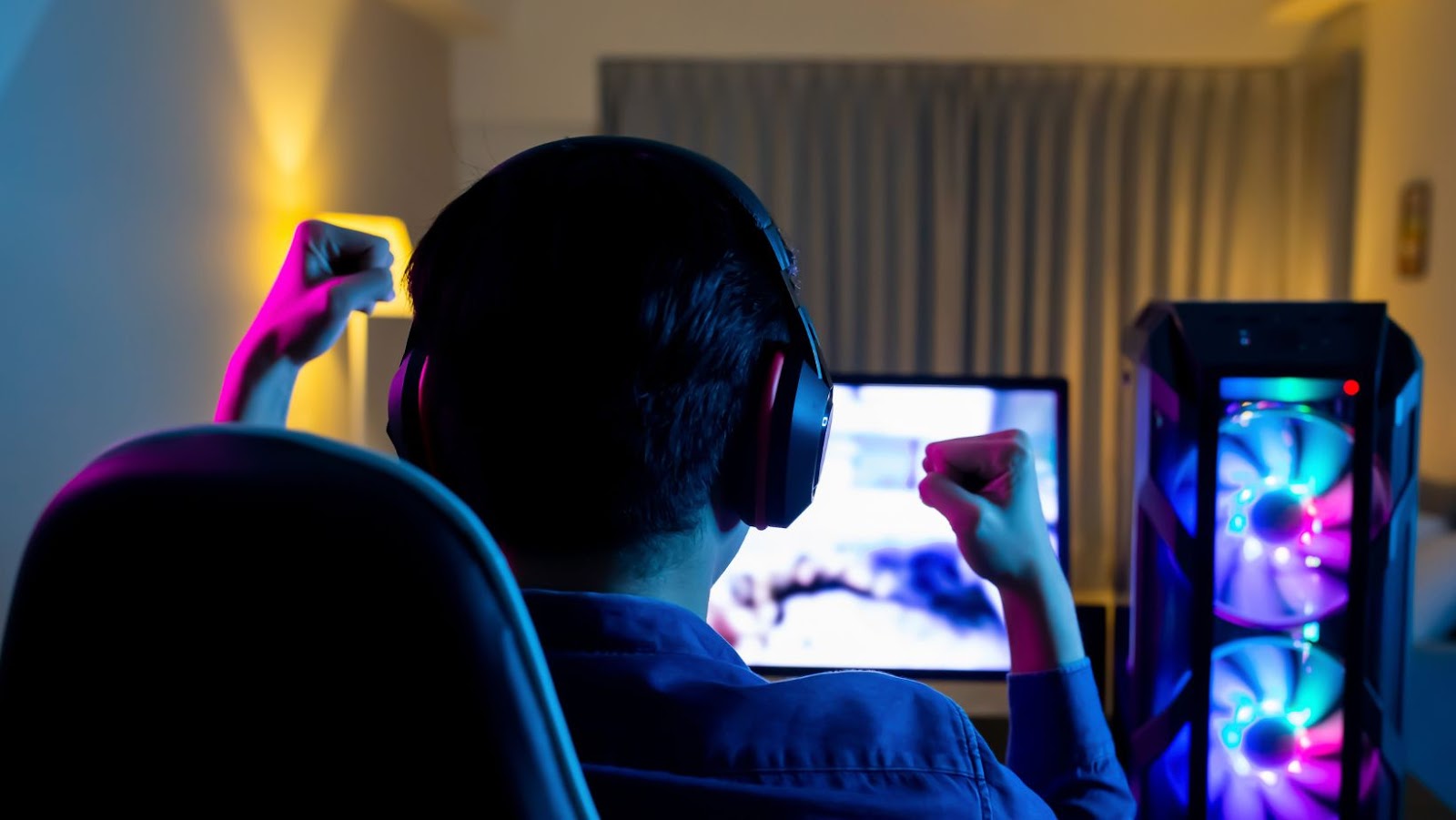 Overview of Honkai Impact
Honkai Impact is an action role-playing game developed by miHoYo. It follows the adventures of the adventurer Kiana Kaslana and her comrades as they battle against mysterious creatures called Honkai beasts to restore peace to a world threatened by mysterious Honkai energy. The primary game mode is a Hack and Slash, allowing players to select one of three different character classes: Gunner, Melee, Launcher. Each class has unique abilities and are armed with different weapons that can be upgraded and enhanced into new forms.
The plot and gameplay revolves around the characters' plot in various maps, such as dungeons, castles, and towers where they must battle against hordes of enemies or face boss monsters while looking for treasures scattered all over the map. From time to time they face off against fierce creatures called Honkai beasts where a variety of tactics, moves and skills are required to emerge victorious. In addition to story missions that progress the main plotline as well as optional free-roam/questing modes, there are also systems such as guild membership, character customization with costumes and equipment enhancements using materials acquired from defeating enemies..
Genshin impact vs Honkai impact
Gameplay in Genshin Impact and Honkai Impact 3rd is similar in many ways but has several distinct differences. Both games are action role-playing titles set in fantasy worlds with a strong focus on combat. Players traverse a variety of environments while taking on powerful foes – either alone or with the help of party members they assemble.
Genshin Impact's fighting system is primarily focused on melee attacks and combos, while Honkai Impact 3rd revolves around weapon-based combos, progressions and aerial maneuvers. Both titles feature elemental attacks that must be taken into account when planning your strategy –– Genshin uses the "Elemental Reactions" system, requiring players to arrange their Elemental Combos correctly to maximize damage output. On the other hand, Honkai incorporates the "Elemental Circuits" system wherein each element has its own unique buffs and effects tied to them that can be utilized for powerful moves in battle.
Additionally, Genshin allows characters to climb surfaces, glide through the air and swim underwater for exploration purposes, making it an open-world game compared to Honkai Impact 3rd's "dungeon crawler" style of gameplay.
Genshin comes with an undeniably higher production value thanks to its more contemporary art style; however, both games have received glowing feedback from their respective fan bases since their releases in 2020 — giving RPG fans plenty of choice over which one they would rather play!
Visual Comparison
The two games, Genshin Impact and Honkai Impact, are very similar in experience. Both games have anime-style visuals and are full of exciting missions and character customization. In this article, we will compare the visual side of both games to make it easier for players to see what they can expect from either game.
Starting with Genshin Impact, the graphics are cel-shaded and feature vibrant colors that give the game a distinctive look compared to other anime styled games. The character models are highly detailed and realistic while still keeping that cartoonish flair that is found in most anime. The world of Teyvat is also incredibly beautiful, featuring incredibly detailed environments with lots of buildings, mountains, and other interesting points of exploration.
Honkai Impact's visuals also have an anime feel but with a more mature edge than Genshin Impact. The characters feature smooth animations with modern shading techniques making them stylishly distinct from their rivals from Teyvat. Most armour sets offer you an incredible level of customisation giving you creative freedom when it comes to your creations – an aspect which really elevates this title from its peers'. Combat in Honkai Impact is also visually stunning, offering highly satisfying flashy combos for maximum impact (pun intended).
In conclusion, both Genshin Impact and Honkai Fimpact boast beautiful aesthetics in their own right as well as a wealth of customization options allowing players to craft their perfect character unlike ever before!
Pros and Cons
When it comes to anime-style hack and slash action games, two of the most popular titles are Genshin Impact and Honkai Impact. Both are free-to-play games featuring similar mechanics, visually appealing characters, and intense battles. While each has its own unique appeal and strengths, it can be difficult to decide which one is best for you. This article will compare Genshin Impact vs Honkai Impact to help you make an informed decision about which game to choose for your gaming entertainment.
Genshin Impact Pros:
-Unique aesthetic that evokes a fantasy setting with colddavians, flying airships, and lush landscapes
-A vast amount of character customization options that give players the freedom to create their own stories
-Intuitive open world puzzles that add depth to missions
-An original soundtrack that complements the game's environment
Honkai Impact Pros:
-A fast paced fighting system with combo based attacks that require quick reactions and tactical thinking
-Beautifully rendered 3D graphics with dynamic weather effects
-Players have access to upgradable weapons and armor allowing them to customize their characters further in battle
-Several different levels of difficulty ranging from easy through hard allow players of any skill level an enjoyable challenge
Genshin Impact Cons:
– Lackluster character dialogue compared to other similar games
– Little possibility for upgrading player gear or gear customization
– Player are limited in how many powerful attacks they can use at once Honkai Impact Cons: – Limited attacks due to focus on combo moves being the only weapon against enemies – Graphic design is not quite as artistically pleasing as rivals such as Genshin Impact – Repetitive enemy designs lead to less interesting encounters overall
When comparing Genshin Impact and Honkai Impact, there is no clear winner in terms of raw gameplay, graphics or overall entertainment value. The two games offer a wide range of experiences and styles of play, making them excellent choices for different types of gamers. If you enjoy open-world games with an anime aesthetic and an emphasis on character development then Genshin Impact may be the best game for you. On the other hand, if you prefer a more action-packed experience with intense battles and complex characters then Honkai Impact could be the right game for you. Ultimately, your choice should depend on your preferences and play style.