What this Means for Google Users in the EU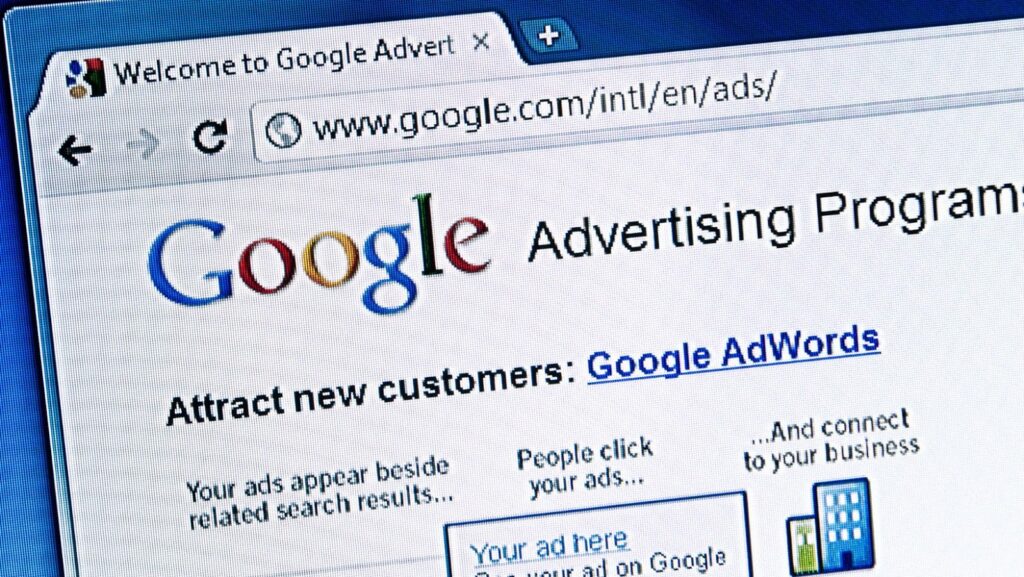 Recent changes in European Union (EU) regulations have prompted major online companies like Google to revise their data and privacy policies. For those using the search engine giant's various services, these changes will have repercussions, including an altered way of doing business with Google. This article provides a brief overview of what is new and how it affects users in the EU.
Google has implemented multiple changes to its services to comply with the new GDPR (General Data Protection Regulation) requirements. These vary from expanded user control over personal data to a greater focus on transparency regarding how the company uses user data. This means that EU consumers can now exercise much more control over the access and use of their data by Google providers and third-party partners.
Google has also implemented additional measures for better privacy protection for all users – not only those living within the EU – across its many popular services like YouTube, Google Maps, Gmail and other products. For instance, there's an increased emphasis on user consent for personalised advertising from Google's network of partners, options for users to review their data through My Account settings or delete it entirely (with an associated expiration date), as well as improved security protocols like two-factor authentication (2FA).
These developments signal a positive changing of practices at Google that give consumers more control over their personal information while increasing security overall. Understanding this is important for those living within the EU who use any of these popular online services to take advantage of the improved privacy measures put forth by Google and its partners.
Google services to offer more accurate information in compliance with EU
The European Union has mandated that Internet providers ensure that their services offer more accurate information. Specifically, EU officials have stated that they expect Google to ensure that their services comply with the EU's General Data Protection Regulation (GDPR). This will have impacts on how Google services are used in the EU and across the world.
In this article, we will cover what this means for Google users in the EU:
Right to be forgotten
The right to be forgotten is a right recognized by the European Union (EU) that allows individuals to request their data be erased and no longer made publicly available. The right intends to give individuals more control over their personal information and how it appears in public.
Under the directive, EU citizens can submit a "right to be forgotten" request to online search engines such as Google and Bing, which then must remove links from relevant search results. This does not mean that all content about an individual must be taken down; only "inadequate, irrelevant or no longer relevant" information must be appropriately removed from any Google or Bing search results.
By granting this "right to be forgotten", EU citizens now have greater control over their data and how it is publicly presented on online services. In addition, this new law provides clear guidance for businesses operating in the EU on when and where they should consider removing information to comply with GDPR. However, businesses need to note that while they may need to take action in response to such requests, there is no requirement for them to actively monitor or seek out requests related to potential violations of GDPR.
Right to access and portability
The European Union's General Data Protection Regulation (GDPR) has established the right for individuals to access and port their data, i.e., the right to receive a copy of any of their data held by Google, to understand how it is being used or take it elsewhere.
Under GDPR, Google must respond to your request within one month of receiving it. When you make this request, you'll receive a copy of all your data in a portable format (JSON files). This includes email content (such as messages and conversations), calendar items, contact information and your photos stored on Google Photos.
You have the right to have inaccurate personal data rectified or removed if there are no legitimate grounds for retaining it. You can also ask for an explanation about how Google uses the data and who else has access to it.
Google has created Data tools that allow users to:
Manage information related to their online presence more easily;
Access and download all Gmail messages in an offline archive; or
Delete accounts, if necessary.
Additionally, they have committed to releasing regular summary updates on GDPR-related requests they receive from users such as requests for copies of emails or requests asking them not to use data for ads targeting purposes.
Right to rectification
The EU's General Data Protection Regulation (GDPR) gives EU citizens the right to correct and adjust information in their files. Companies, including Google, who handle the data of EU citizens must provide a means for citizens to rectify any incomplete data.
The GDPR has also mandated that it be clear to consumers how their data are collected and used. As a result, Google must create processes in which customers can make corrections and adjustments – allowing them to gain greater clarity on what information is collected and how it is used. They must also provide an ability for customers to request corrections, amendments or deletions of their data if they are inaccurate, no longer relevant or needed.
This information request can be easily completed online by going to Google's policy statement where people can view a detailed list of the types of data stored by the company as part of its service process.
Furthermore, suppose Google should receive a written request from any user asking for his/her personal information to be amended or corrected. In that case, they must respond promptly within one month (unless there are extenuating circumstances). If the user's request cannot be fulfilled because it does not meet certain criteria specified by Google, an explanation should be provided within one month that outlines why the changes cannot be made.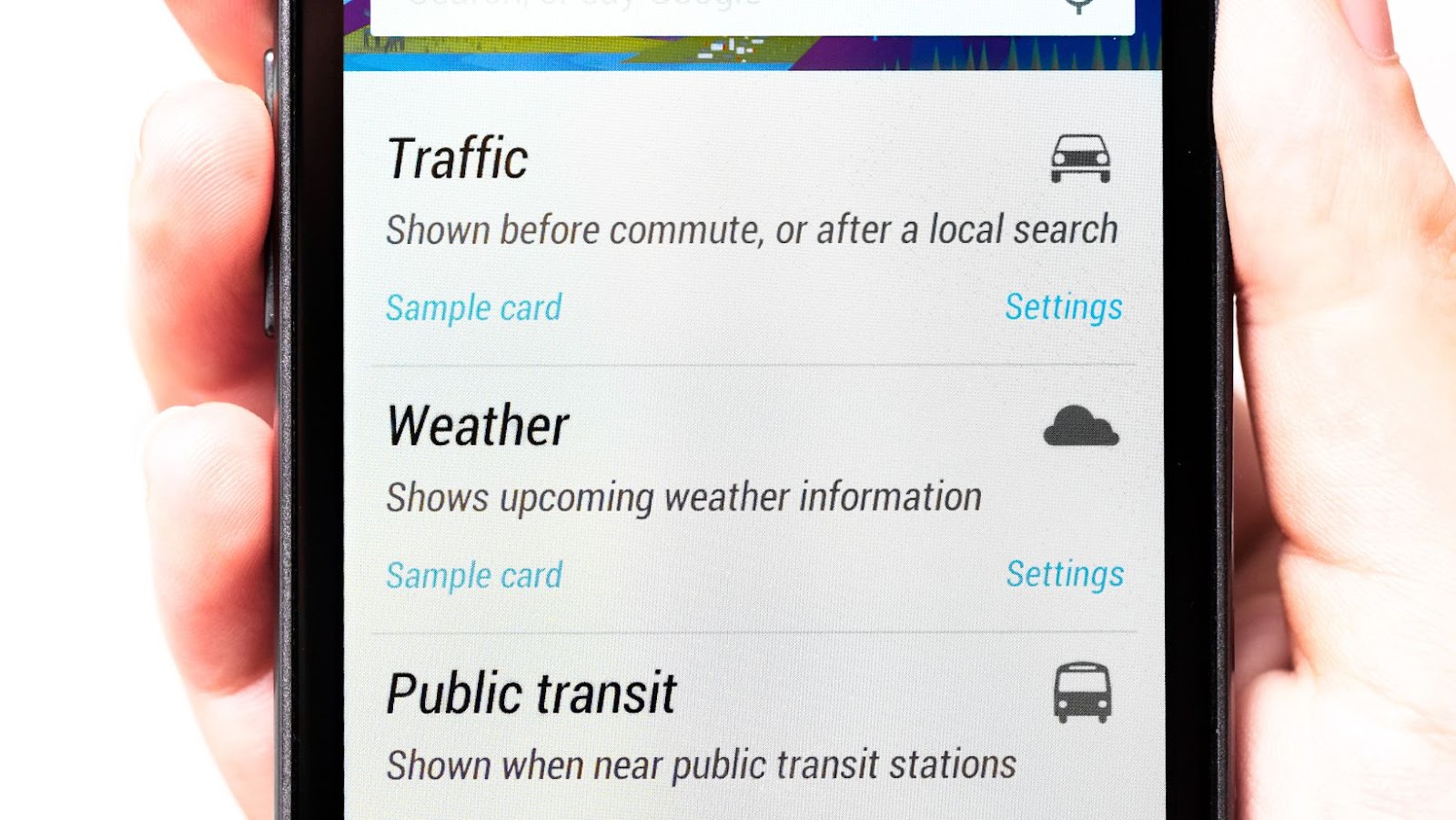 Google has created an integrated platform which enables easy access for users' quick access to their profiles so any changes or adjustments can be processed immediately. The notifications about changes on profile data will also appear via email so users stay informed about what modifications have been made – ensuring every customer's privacy remains secure and protected at all times.
What Google is doing to comply
Google has recently announced that it will change its services to comply with the European Union's General Data Protection Regulation (GDPR). This will impact many of its services, including its search engine, mapping, and other offerings. The goal is to ensure that any information that appears in its product results is accurate, up-to-date, and in compliance with the EU's regulations.
Let's take a closer look at what these changes entail and what they mean for Google users in the EU:
Launching new tools to help users access and control their data
To give users more transparency, control and insights into their data, Google has announced the launch of their new tools for Google users in the European Union. In addition to a redesigned My Activity page and simplified privacy settings, the company is introducing a comprehensive online "Data & Personalization" page. This page will allow EU users to easily view and manage their data, see which ads are tailored to them (and why), delete certain items or topics of interest if they wish, get tips on how to protect their personal information, and switch search engine preferences.
The company is also introducing a new "Google Dashboard" that allows EU users to view data associated with items like Gmail accounts and YouTube watches in one place. Finally, to provide more control over what data Google collects from its products or services, people can opt-out or mute certain features on an app-by-app basis. These new options give individuals more freedom over how they want their personal information used by third parties such as advertisers.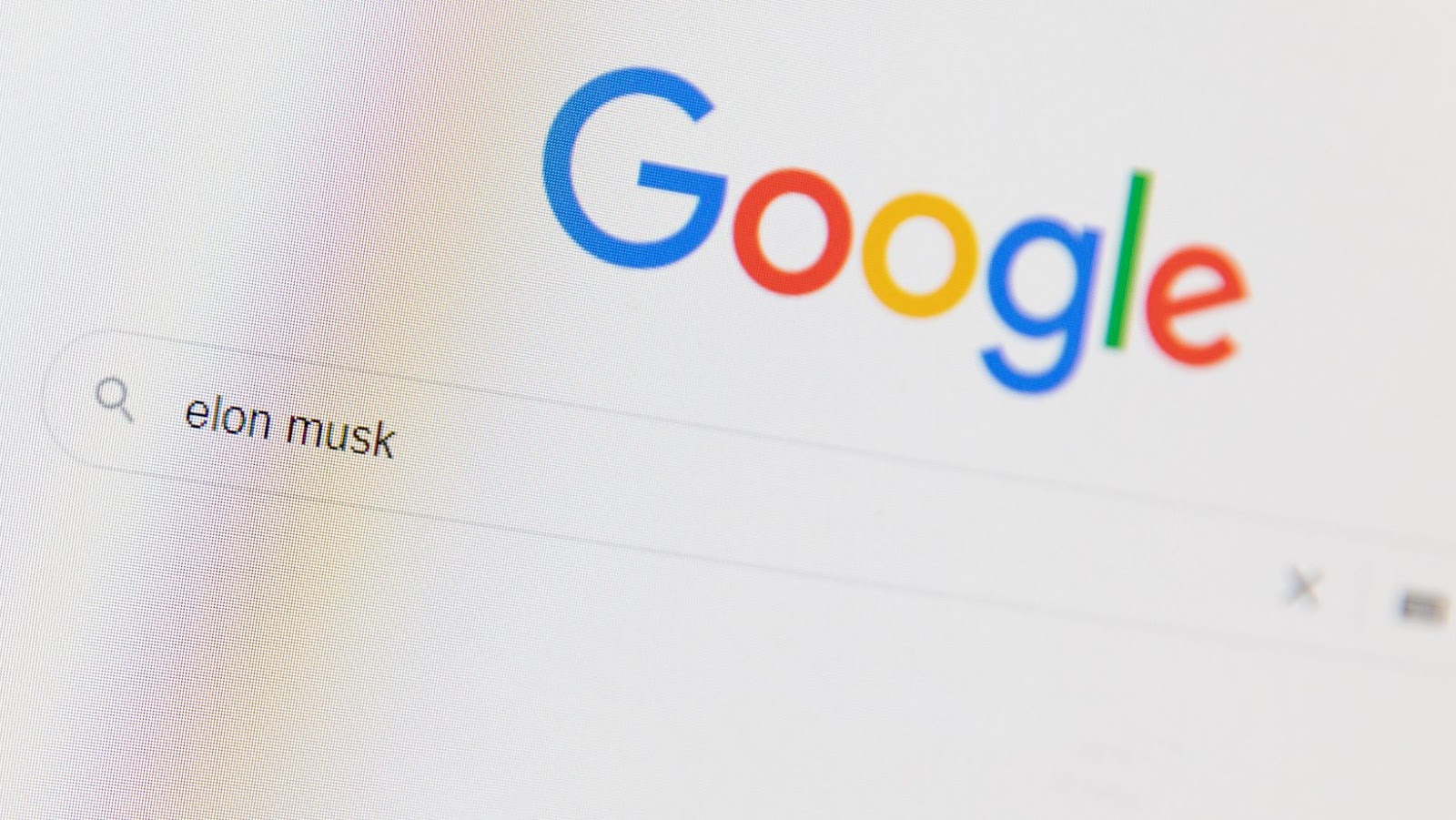 All these measures are part of Google's efforts towards giving more privacy protection for its European Union customers.
Allowing users to request removal of certain information
Google recently agreed to comply with the European Union's General Data Protection Regulation (GDPR) and allow consumers from the EU to request removal of certain online content. This means that users in the EU can now ask Google to remove search results which include information about them that is deemed inaccurate, inadequate, irrelevant, or excessive for justifiable purposes.
To comply with GDPR requirements, Google has announced several changes in how it handles user requests for removal. First, when a user requests removal, they must provide proof that they are the individual identified as such in the search results. This can be done through an identity document or another form of reliable identity verification.
Once a request is made, Google will then review whether it falls under the criteria required by GDPR and if so will decide whether or not to limit access to the requested content on its websites in Europe. The decision is based on a thorough assessment which takes into account considerations such as:
context and purpose of any data processing activities
proportionality versus interests and rights of affected individuals
nature of data involved
potential impact on international relations
Google has also provided information about how users can make requests for removal from its search engine results as well as from other online services such as internet blogs and forums hosted by Google's search partners who have enabled certain feature called "forget me" links on their sites which enable users to make their unique requests for removal under GDPR rules.
Improving accuracy of search results
To provide users with accurate and relevant search results within the European Union, Google has begun to implement several new practices. In May 2018, the General Data Protection Regulation (GDPR) was implemented to govern how data is secured and managed across Europe. Google has since adopted GDPR guidelines and added additional practices to ensure it meets the GDPR requirements for data accuracy and accuracy of search results.
Google has improved its personalization algorithm for EU search results in several ways. First, it has reduced the personalization of web search results by decreasing the personalization elements from 10 variables to 6. This helps create less biassed results compared with past practices in which certain demographics would be favoured more than others based on their consumption preferences or personal interests. Google also established processes that allow users to review their personalised search experiences to better understand how their information is being used to influence their personalised recommendations or bias search results toward certain websites or services over others.
Google administrators have also added tools that allow its users to better control what information they display when using Google's suite of products and services, as well as providing ways for them to deselect certain types of auto-fill predictions when searching online (i.e., allowing them to opt-out of specific keyword/phrase auto-fill predictions such as "jobs"). This helps reduce any bias topics may have on individuals searching for information due to things like age, gender or socio-economic background being taken into account prior hand.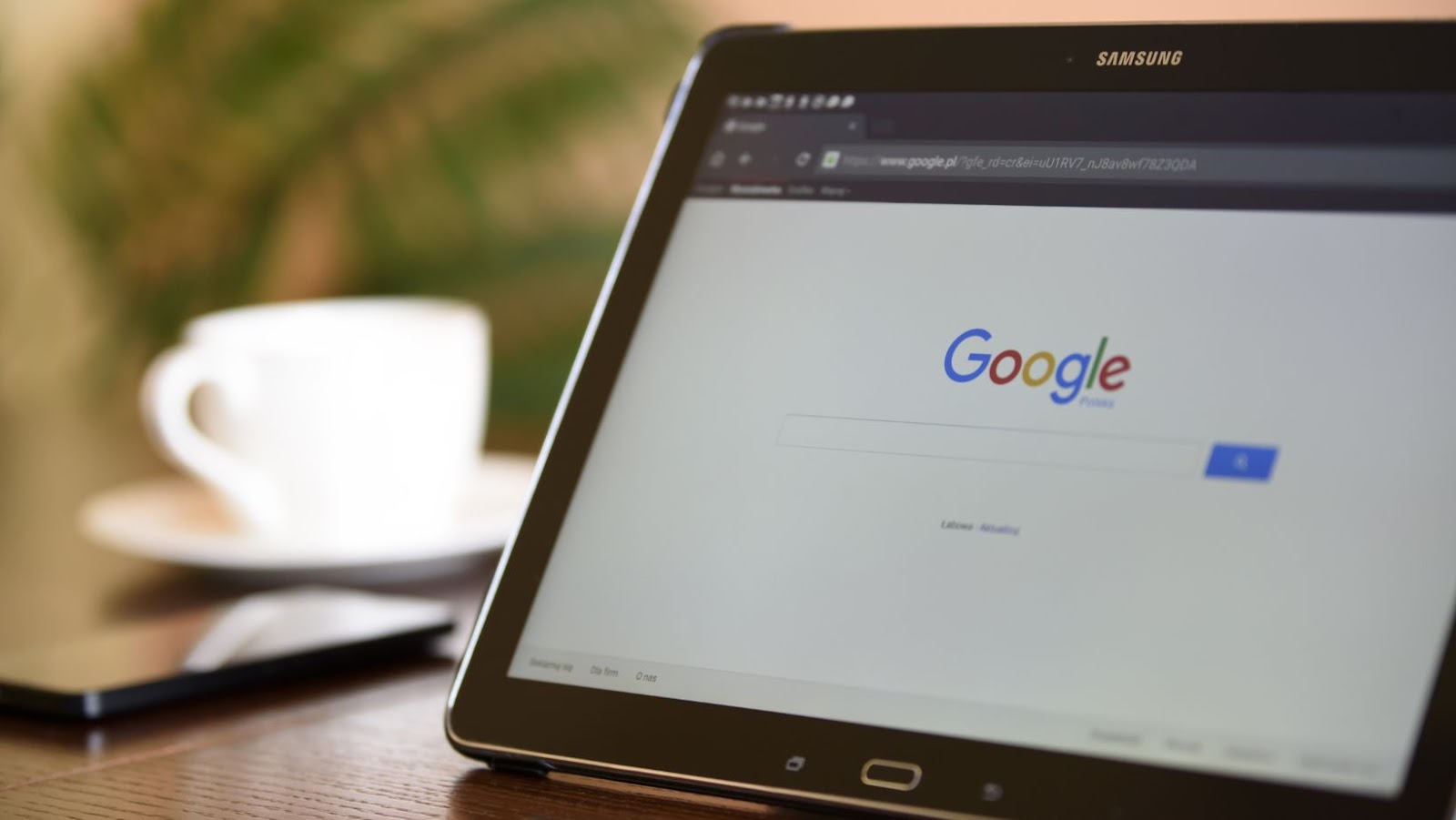 Finally, to strengthen its user privacy protections, Google recently launched "Privacy Sandbox" – which encompasses a set of policies and practices intended to reduce user profiling while still supporting services essential for personalised web experience – like ads tailored for individual interests. All these features give users greater control over how Google products and services use data in the EU region so they can enjoy a more secure online experience without sacrificing personalised search result relevance.
Impact on Google Users in the EU
Google has announced that it will offer more accurate information about its services in compliance with new European Union (EU) guidelines. This means that Google users in the EU will have access to more detailed and accurate information about Google's services.
In this article, we will discuss the potential impact that this new policy could have on Google users in the EU.
Increased control over personal data
The European Union's General Data Protection Regulation (GDPR), set to go into effect in May 2018, will give EU citizens increased control over their data. This new regulation places tough restrictions on how companies like Google and its subsidiaries collect, store and use customers' data.
Under existing GDPR legislation, individuals will be much more empowered to know what data is collected about them and how it is used. For example, consent from users must be obtained to use the data collected and they must be able to access the data upon request. In addition, users can opt-out of certain usages like targeted advertising or profiling.
Google governments its user data responsibly but has implemented additional measures to ensure compliance with the GDPR. These changes are intended to provide Europeans with greater insight into their privacy settings so that they have more control over their personal information. In addition, by giving people increased visibility into their Google account activity and clarifying what they are signing up for when signing up for an account or service online, users will be better informed about when and how the firm or its partners may use their information.
Google also has ramped up the security measures it takes regarding its users' accounts across Europe, including advanced protection programs for those at risk of targeted attacks such as top business executives or political figures. In addition, the firm continues to pay close attention towards developing technologies for protecting user privacy, such as enhanced encryption methods, without compromising user experience on various devices or services owned by Google, such as Gmail or YouTube.
More accurate search results
One of the main impacts that the recent European Union (EU) copyright laws will have on Google users in the EU is that they can expect to see more accurate search results when using their favourite platform. The new legislation aims to create a fairer and more equal online marketplace, which includes protecting content creators whose work is often used without permission on Google's search engine.
To achieve this, Google has had to introduce new filters that will differentiate between content which can be used freely and those which require permission from the original creator.
This means that if a user searches for images or other content, they should have better accuracy regarding what comes up as a result of their query. For instance, if a user searches for an image related to a specific person then more likely than not, it will only show results related to said person rather than unrelated images pulled from other sources.
In addition, copyright holders will benefit from this law by being able to ensure their work isn't used elsewhere without their knowledge or consent.
The introduction of improved filtering technology also means Google can monitor search results in real-time and block any site that is distributing illegally copied material while issuing warnings against such practices. This type of monitoring should reduce the amount of piracy in Europe and help protect intellectual property rights afforded to authors, musicians and other content creators across the region.
Improved privacy protection
The European Union (EU) has introduced a new set of regulations, known as General Data Protection Regulation (GDPR), designed to improve the privacy of European citizens and provide increased protection against data misuse. This legislation applies to all organisations operating within the European Economic Area (EEA). These regulations greatly impact how Google operates and affect how users in the EU interact with Google services, such as its popular search engine.
The main aim of GDPR is to ensure that personal information remains safe from misuse and that only individuals can control access to their data. Google has responded by tightening its policies around user data and introducing new measures for better privacy protection for EU citizens.
Under GDPR, every website or app using a Google product must display a clear message informing users about how their information is collected and used. Additionally, users must actively give consent when they agree to certain terms. This applies even if they do not enter sensitive data directly into forms or complete any page interaction. Furthermore, before any data processing can take place informed consent must be received; this means businesses must inform users in clear language about what data is being collected, why it's being collected and how long it will be kept.
Google has implemented several processes to increase transparency around user data collection and usage practices when interacting with its products or services such as:
Simplified sign-up processes.
An integrated privacy dashboard allows users to easily manage their cookie-use preferences.
A system available for website owners or app developers offering detailed information regarding what specific cookies are present on websites and apps.
Enhanced security protocols concerning user data collection during tracking requests made via browsers or emails sent.
Improved encryption technology protecting user identities during each purchase step on the platform.
Two-factor authentication for logon activities.
Support tools designed specifically for companies seeking certification by GDPR requirements.
These policies are intended to ensure that user information remains protected while providing more incentives for those engaging with various Google products or services across the European Union.
tags = consumer protection laws in the EU, eu commissioner for justice, european csam e2eevincent theverge, the european csam e2eevincent theverge, european union csam e2eevincent theverge, the commission e2eevincent theverge, european e2eevincent theverge, the e2eevincent theverge, the european commission e2eevincent theverge, google play store and google store, google is still under pressure from European authorities