Why you Should Put Rubber Tips on your Xbox Controller Joystick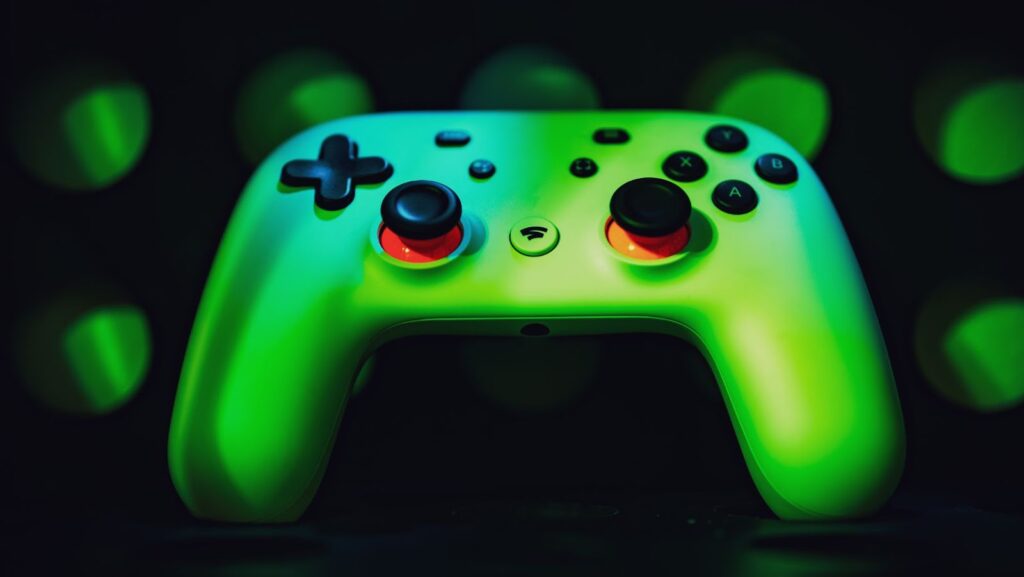 If you own an Xbox gaming console, chances are you've been annoyed by the slippery and uncomfortable joystick on your controller. The good news is that there's an fairly easy and inexpensive solution – adding a rubber tip to the joystick. In this guide, we'll explain why it's important to add a rubber tip to your controller, outline the different types available, and provide instructions on how to apply them.
Rubber tips can help you maintain better control of your game and prevent potential injury to your thumbs. Most rubber tips are designed to provide extra grip and comfort while playing games such as first-person shooters or racing games that require frequent movement of the joystick. The added edge grip makes precise controls easier and offer a more secure grip as you navigate through virtual environments. Additionally, putting a rubber tip can also help protect your thumb from blisters or long-term harms associated with prolonged contact with hard plastic joysticks.
Benefits of Putting Rubber Tips on Xbox Controller Joystick
Putting rubber tips on your Xbox Controller joystick can offer many advantages to gamers. Not only can they improve the gaming experience, but they can also extend the life of the joystick. Rubber tips absorb shock and can help keep the joystick surface in good condition, reducing wear and tear. Furthermore, their soft surface will provide greater precision when gaming.
Let's explore the benefits of putting rubber tips on your Xbox Controller Joystick in more detail:
Improved Comfort
Adding rubber tips to the joystick on your Xbox controller can be incredibly beneficial for improving comfort when playing. The small tips allow you to grip the joystick better and reduce any chafing or strain on your fingers. Ergonomically designed rubber tips can also greatly reduce wrist and arm fatigue while playing video games.
The rubber tips also help improve accuracy, speed and control while playing video games. Having a firm grip on the joystick helps to ensure quick response times with minimal movement, which is especially important in fast-paced games like first-person shooters and racing simulators. The comfortable design of these accessories also provides a softer contact surface, making it more comfortable to leaning the controller.
By providing additional protection for the controllers analog sticks, adding rubber tips can prolong its lifespan. Not only does this prolong the life of your controller but it will save you time and money by reducing the need for replacements or repairs due to overuse. Additionally, using control hacks like using paddle switches with them make them even more durable as they take most of the physical abuse that would typically be absorbed by your controller's analog sticks.

Improved Grip
Adding rubber tips to your Xbox controller joystick allows you to have a better grip on your controller. Rubber tips enhance your ability to play games comfortably, without worrying about slippage and sweat interference with your hands. This improved grip will allow you to enjoy gaming more while giving you more control over your movements. The rubber tips also provide a cushion, making gaming more comfortable on your fingers and wrist joints.
The texture of the rubber tips also helps you maintain better accuracy during gameplay as it minimizes unintentional slipping and gliding that come along with sweaty fingers. Furthermore, these tips are found in several bright colors and designs, adding an aesthetic appeal to the overall look of the controller which can be enjoyed by gamers who appreciate a good looking controller as much as one that works well. Having these rubber tips in place will serve both a functional purpose as well as a style purpose.
Improved Accuracy
Adding a rubber tip to your Xbox controller joystick offers you greatly improved accuracy when playing video games. The rubbery material gives you added support as you move the joystick, preventing it from slipping or slipping out of place while playing. This extra control also makes it easier to precisely aim and move within games, resulting in better accuracy and stability when taking on opponents.
Furthermore, rubber tips provide extreme comfort as they raise the joystick from the controller's pad and eliminate the need for users to press down harder than necessary on the joystick for responsiveness. Having a lightly cushioned layer improves your gameplay without added strain on your hands.
Lastly, having good grip helps secure your hand on top of the joystick for minimized movement and increased accuracy. All in all, placing a rubber tip over your Xbox controller's joystick will significantly enhance gaming performance by:
Increasing accuracy
Providing extreme comfort
Adding grip
so that users can obtain a gaming edge over their opponents.
How to Put Rubber Tips on Xbox Controller Joystick
Player comfort while using a controller is an important factor when gaming. If a player's hands are uncomfortable, it can lead to a less than ideal gaming experience. One easy way to make your hands more comfortable is to attach rubber tips to your Xbox controller joystick. In this article, we will show you how to properly put rubber tips on your Xbox controller joystick, as well as why you should do it in the first place.
Gather the Necessary Tools
Before beginning to place the new rubber tips, be sure to have the correct tools. You will need a cordless Phillips-head screwdriver, a pair of safety glasses, and tweezers. Be sure to also have a cloth to catch any screws that might come out as you are prying open the Xbox controller Joystick.
Once you have all of your tools ready, lay out your work area. Make sure that it is in an area that is well lit and free of other distractions so that you can focus on putting the rubber tips on your Xbox Controller Joystick without interruption. Place the cloth under where you are working so that any fallen screws can easily be retrieved for later use.
You may also want to wear safety glasses during this process to help protect your eyes from any small pieces flying away from the Xbox Controller Joystick as it is being taken apart or put back together.
Clean the Joystick
Before you attempt to install the rubber tips on your Xbox controller joystick, it is important to clean the joystick. This will make sure that the rubber tips will properly stick and also help avoid any dirt or dust buildup when removing the tips.
To clean the joystick, take a clean soft cloth dampened with water or mild dishwashing liquid solution and wipe down the joystick and around its edges, making sure that all dust and dirt particles are removed and no traces of cleaning solution are present. Allow it to dry completely before continuing.
Apply the Rubber Tip
Rubber tips on Xbox controller joysticks can prove beneficial to enhance your gaming experience and improve your accuracy. Here are the steps you should take to apply the rubber tip:
Start by twisting off the part of the joystick where you want to put the rubber tip. This will give you access to the underlying area that receives the rubber tip.
Place a dab of glue on the spot where you need to affix the rubber tip. Remember not to use too much glue as this will make your job more difficult when it comes time for removal.
Now, carefully slide in the rubber tip into its designated spot. Make sure that all sides of the rubber tip get covered with glue and press it firmly in place so that it stays securely attached while allowing a good range of movement with minor friction resistance.
After positioning and pressing your rubber tip into position, allow it time for its adhesive properties to completely set before resuming use of your controller joystick.

Secure the Rubber Tip
After finding the right size and color rubber tip for the Xbox controller joystick, it is important to ensure that it is securely attached. If the rubber tip is not properly secure, it will crack, become loose or need to be replaced more frequently.
First make sure that the joystick housing surface around the base of the joystick is clean and free from dust or dirt. Then carefully insert the rubber tip into its seat on the joystick in order to ensure a secure fit. Once secured, press down firmly on each side of the rubber tip with an index finger until you hear an audible "clicking" sound in order to further secure it into place. Make sure that no gaps exist between any part of the rubber tip and its respective two sides of the joystick surface.
Now you have successfully put a new rubber tip onto your Xbox controller!
Conclusion
In conclusion, attaching rubber grip caps to your Xbox controller joystick is a great way to improve your gaming experience. It helps you stay in control of the game, improves accuracy and reduces stick slip, allowing for smoother operation and better sensitivity when playing. Rubber grip caps also provide protection against scratching and wearing down of the joystick surfaces, increasing its lifespan.
Regardless of the type of game you're playing, attaching rubber grip caps to your Xbox controller will ensure that your gaming experience is optimal.