The Benefits of Smart Lighting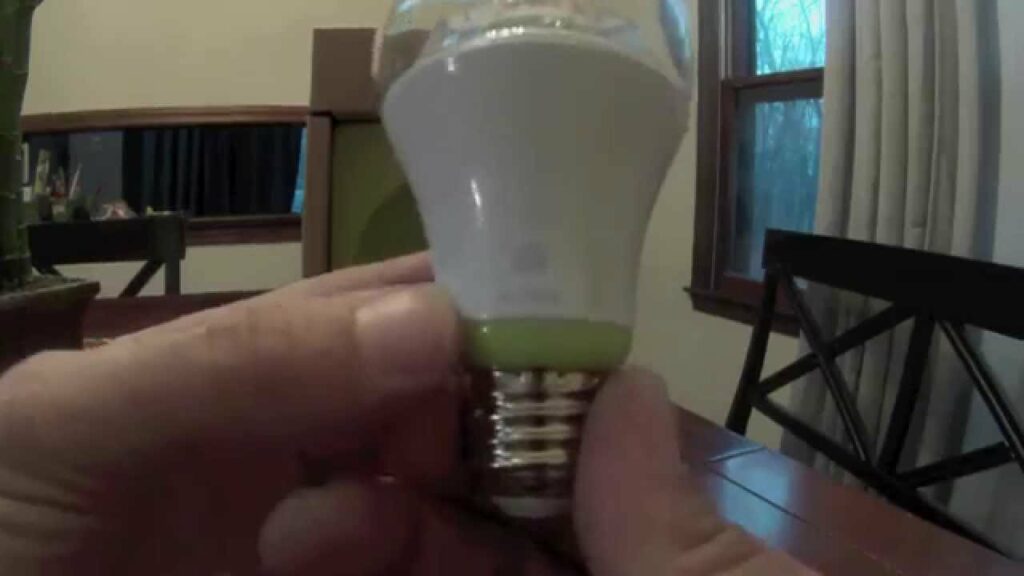 Smart lighting is a technology that is revolutionizing the way we interact with our environment. Smart lighting allows people to have more control over their lighting, set routines and schedules, and even automate lighting so you can save energy and money. Furthermore, smart lighting can be helpful for enhancing your home security.
In this article, we will explore the different benefits of using smart lighting and how it works:
What is Smart Lighting?
Smart lighting is a system of lighting fixtures, switches, and dimmers that are connected to the internet and can be remotely operated from a smartphone, tablet, laptop or voice assistant. Smart lighting systems allow you to control any number of lights in your home from anywhere in the world.
With a smart light system you can:
Control individual lights or groups of lights with the swipe of a finger
Create automated schedules that turn lights on and off for maximum energy efficiency
Change color tones for fun or to boost well being
Set sensors that trigger lights when you walk into a room
Sync lighting with other devices like music systems or security cameras
From practical convenience to thoughtful ambiance, smart lighting offers many benefits. It can provide improved safety by brightening dark spaces around your home – both inside and out. Smart lighting also gives you more control over your energy consumption, allowing you to switch off certain lights when not in use and take advantage of natural light through connected window shades.
How Does Smart Lighting Work
Smart lighting works by using digital technology combined with devices connected to a home network that is automated, allowing users to create lighting scenes, sync them with adjustments of the home environment and program or schedule lights to perform certain tasks.
Essentially, smart lighting allows users to control their lights across various applications, such as voice control on Alexa or Siri, smartphones and tablets apps and even sensors such as motion detectors and timers. By connecting these systems together, users can adjust the settings of their lights based on activities in the home or during specific times of day.
Smart lighting can be customized for different moods or settings. Examples of this include:
brightening up a room for entertaining guests
dimming them when watching a movie
changes in color temperature (cool white versus warm yellow)
working with "scenes" that create unique lighting experiences for each room in your house.
The range of possibilities offered by smart lighting means it is usually used alongside other automation systems like home climate management, security alarms and energy management systems – all working together in harmony within your home network to bring you ultimate comfort and convenience.
Benefits of Smart Lighting
Smart lighting is a type of lighting system that is controlled wirelessly by a central controller. It can be used to control the brightness, color, and even motion of the light, giving you complete control over your lighting.
Smart lighting can provide more energy efficient lighting, as well as more convenience, safety, and comfort for you and your family. In this article, we'll explore the various benefits of smart lighting:
Energy Efficiency
Smart lighting is quickly becoming the go-to choice for home and business owners who are looking to save energy while taking advantage of the latest technology. Smart lights have a wide range of advantages over traditional lighting solutions, but one of the most attractive features is their energy efficiency.
Smart lights are designed with efficient LED bulbs that tend to be five to eight times more efficient than traditional incandescent bulbs. They also include advanced features such as motion sensors and dimming capabilities, which help minimize energy consumption by only running when needed and dimming when appropriate.
Regularly scheduled programming is another great feature offered by smart lighting systems that can provide further energy savings. By using simple scheduling capabilities, users can pre-program certain areas to turn on or off at specific times throughout the day or week, preventing wasted electricity during times when no one is using those particular lights.
These higher efficiency levels can quickly add up in terms of cost savings for homeowners and business owners alike – making smart lighting more than worth the financial investment. Plus many utility companies offer incentives for adopting smart electricity initiatives such as rebates or reduced rates – further enhancing potential savings and making it an even easier decision to make the switch today!
Improved Safety and Security
Smart lighting systems offer a number of safety and security benefits. Automatic lighting based on motion can help to prevent intruders from infiltrating your home. Lights that are app-controlled allow you to control them remotely – switching on or off when you are not home. Smart lights can be programmed to simulate a regular pattern of usage – making it appear that someone is always home. The timers and sensors also help improve safety by brightening up dark hallways and dimming or turning off when no one is in the room for extended periods of time. You can also set certain scenes for activities such as sleep or reading, allowing for the perfect amount of illumination for your task.
Additionally, the alerts associated with smart lighting systems allow you to monitor motion, temperature, smoke level, humidity and other environmental factors in order to provide an additional layer of security around your home as well as verify if a light has been activated while you're away.
Increased Comfort and Convenience
Smart lighting offers an improved level of convenience and comfort in comparison to traditional lighting. With the incorporation of automatic scheduling and adjustable ambient brightness, users have greater control over their desired lighting preferences. This ultimately allows for a more comfortable and personalized lighting experience.
Smart lighting also tends to require less energy than traditional bulbs, leading to lower energy bills each month. In addition, smarter bulbs are built with enhanced materials such as LEDs that last longer and require less maintenance than other bulbs.
Furthermore, integrated motion sensors can be used to detect movement and automatically adjust the brightness or change settings accordingly. This offers added convenience as users will not have to worry about manually controlling their lights while they're away from home or at work.
In short, smart lighting has the potential to provide greater comfort and convenience for any home or workspace environment. A further benefit is reduced strain on the environment due to its lower levels of energy consumption than non-smart lighting habits such as incandescent bulbs or halogen lamps. Additionally, its extended lifespan equates to fewer resources required for bulb replacements annually across all settings that use them.
Cost Savings
Smart lighting systems can be an efficient and cost-effective way to save energy, increase safety and improve convenience. By using sensors that turn lights on and off based on occupancy, ambient light levels or predetermined schedules, you can save on energy costs. Smart lighting systems allow you to customize the lighting for any room in your home or office, providing better quality of light for a variety of tasks. Additionally, connected LED bulbs with built-in color temperature adjustments can create the perfect mood or atmosphere in any room.
The amount of savings depends on usage patterns but averages around 18%. Average home electricity bills vary by state but are approximately $114 a month. By implementing a smart lighting system, savings would amount to around $21 per month or $252 per year—not to mention improved living standards due to better quality light customized to fit your needs.
Consumers should also find out if their utility company offers rebates as many will reduce the price of installation with incentives like discounted rates. In addition, they should also take note of Energy Star lights since they are more efficient than regular fixtures and bulbs and thus help in cutting down costs further. For example, an LED BR30 bulb (often used in medium base ceiling fixtures) that is Energy Star certified uses about 85 percent less electricity than its incandescent counterpart.
In conclusion, Smart lighting is not only great for improving the ambiance in your home; it is also one of the most cost effective investments a homeowner can make when it comes to reducing energy bills and generating long-term savings from energy efficiency investments.
Conclusion
Smart lighting offers a range of benefits that make it an ideal choice for any home. With the ability to connect multiple devices, control the lights remotely, and automate complex lighting scenarios, it is no wonder why smart lighting is becoming increasingly popular.
In this article, we discussed how smart lighting works and the advantages that it can provide.
Summary of Benefits
Smart lighting is becoming more and more popular due to its energy efficiency and convenience. Some of the main benefits of smart lighting include:
Energy savings – Smart lighting can use up to 80 percent less energy than traditional lighting, thus reducing your monthly electric bill significantly.
Convenience – Smart lights can be controlled remotely with a smartphone or tablet, meaning you can turn them off or on without ever leaving the comfort of your home. This also means that you can set up scenes for different times of day or moods.
Durability – Smart lights are designed to last longer than traditional incandescent bulbs and many models will last up to 25 years!
Security – Smart lights can be used as a deterrent for potential intruders and for night-time security as well due to their ability to simulate occupancy using motion sensors or timers.
Health benefits – Research has indicated that blue light from use of smartphones, tablets and other electronic devices may have an adverse effect on sleep patterns, while smart lighting allows you the option to select different color temperatures which allow your body to receive a more natural light spectrum at different times of day – this in turn helps promote healthy sleeping patterns and overall wellbeing!
Final Thoughts
Smart lighting systems are quickly becoming commonplace in many homes due to their convenience and ease of use. Automating everyday activities like turning on the lights when you enter a room or dimming lights for a relaxed mood can be done with the touch of a button. Smart lighting also brings a number of energy-saving benefits including LED lights as they are often more efficient than traditional bulbs.
In addition to this, smart lighting systems bring additional safety and security measures such as lighting up if someone enters your home without turning on any other lights, or programming the system to turn off all lights if everyone leaves for an extended period of time. They also allow for greater personalization and customization so you can have specific colors or patterns in your home that reflect your lifestyle.
With these features combined, it's easy to see why investing in smart lighting can be beneficial for both practical and aesthetic reasons. Smart lighting technology will only become more advanced over the years, so you don't want to miss out on its advantages.