How Apple's Active Installed Base Impacts the Competition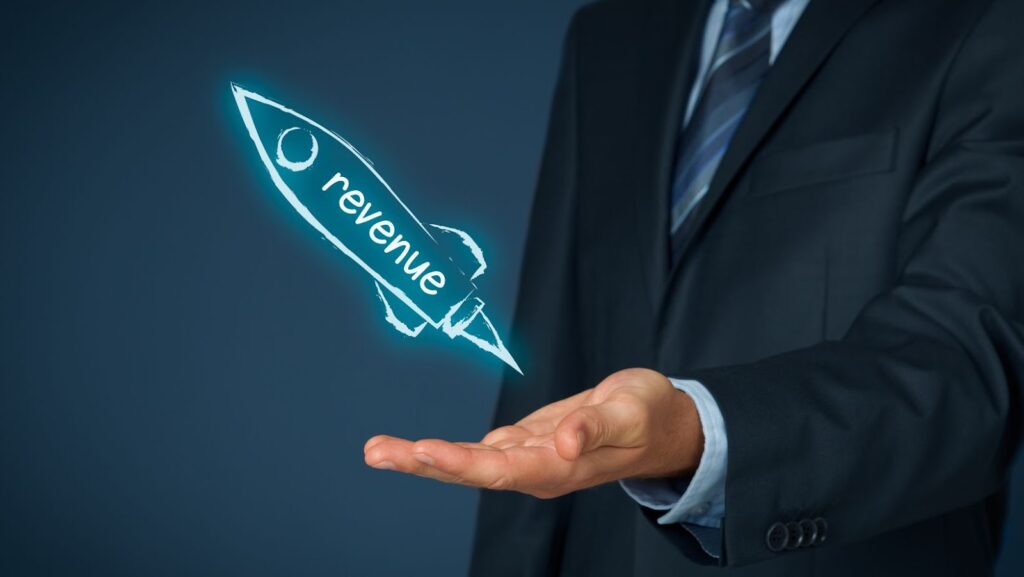 Apple CEO Tim Cook recently shared that the company's active installed base has grown to 1.65 billion devices, up from 1.5 billion the year prior. This includes over 1 billion iPhones, confirming Apple's position as the leader in the smartphone market. This impressive number demonstrates Apple's current power in the industry and can have hugely positive impacts for both Apple and its competition.
Let's examine the implications.
Tim Cook says Apple has an active installed base of 1.65B devices, up from 1.5B a year ago, including an installed base of over 1B iPhones
On April 27th, 2021, Apple CEO Tim Cook announced in the company's Q2 2021 earning report that the size of Apple's active installed base had grown to 1.65 billion devices, up from 1.5 billion a year earlier. Cook also revealed that about one billion of those are iPhones alone.
This tremendous growth in the active installed base has put Apple's products and services well on their way to becoming the most sought after in their respective markets. With this insight into current market trends, Apple has found new ways for customers to get what they need at a price that won't break the bank (or their bank account).
The sheer scale of Apple's active installed base, its recent successes in product development, and its diversification of services offerings have put serious pressure on competitors throughout the digital technology industry. As a result, tech giants like Google and Samsung have been compelled to innovate more rapidly than ever to meet customer demands. At the same time, smaller challengers are being challenged by the sheer number of mobile devices running ios or macOS operating systems purchased by consumers over the past year alone.
The rising demand for Apple products and services is likely driven by both their expanding user base as well as shifts in marketing strategies used by Cupertino's top brass as they strive for greater interconnectivity between first-party solutions like AirPods and Apple Pay with third-party counterparts across retail, transportation and financial sectors worldwide.
In addition to increasing pressure from small businesses seeking access to this rapidly evolving ecosystem and larger companies looking for ways to capitalize on booming growth opportunities in mobile technologies may spell out interesting development opportunities for tech experts over the coming years.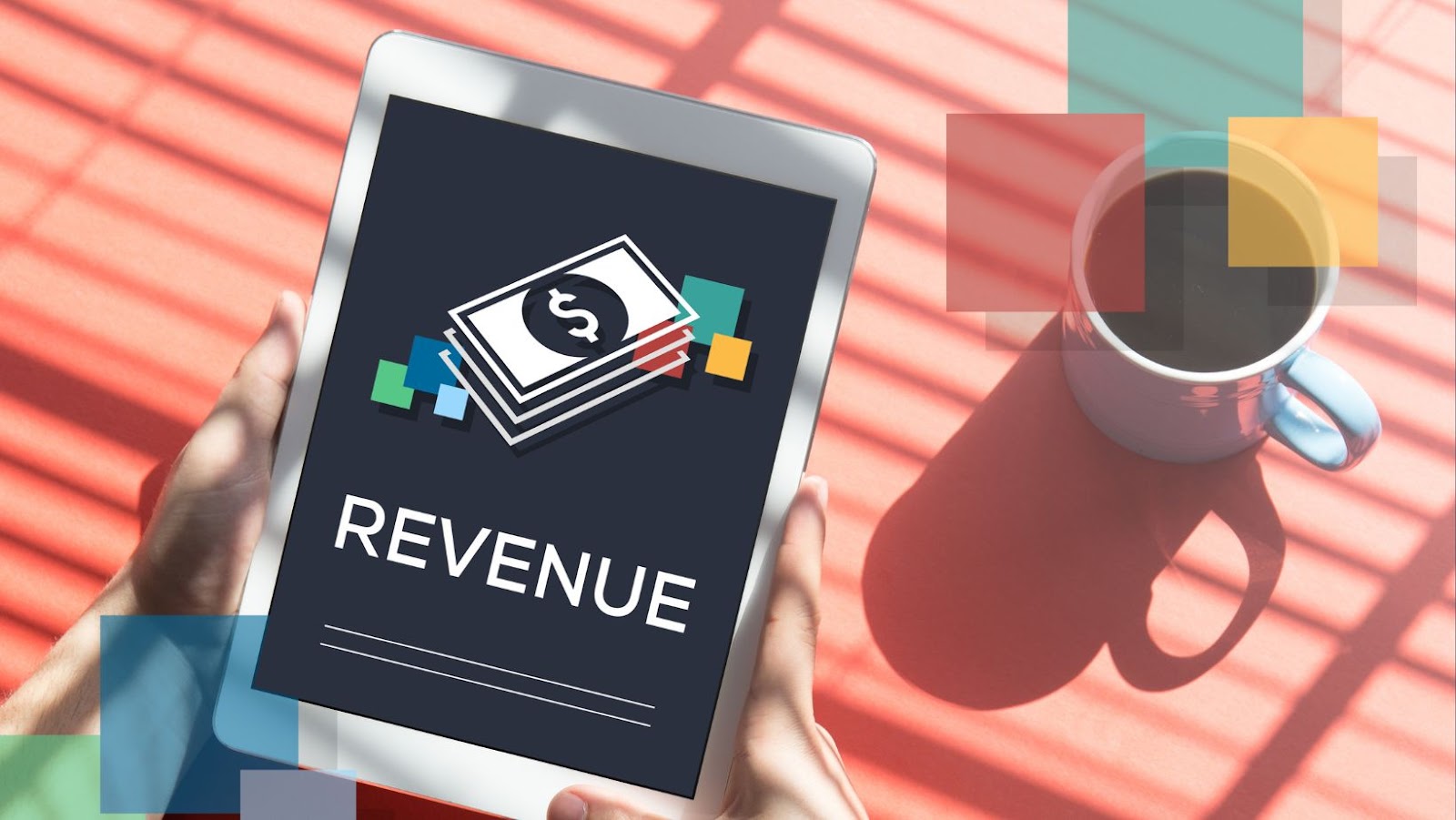 What is Active Installed Base?
When Tim Cook announced that Apple had an active installed base of 1.65 billion devices, up from 1.5 billion a year ago, the tech industry was surprised. But what is active installed base and how does it impact the competition?
In this article, we'll look at active installed base and how it affects the competitive market.
Definition and importance of active installed base
An active installed base, AIB, is a measure software companies use to track the quantity of active devices running their software. An active device has recently interacted with the company's platform or software. This measure can be especially important for technology companies such as Apple because it helps them create a loyal user base, or a group of users who consistently purchase their products and services.
For technology giants like Apple, understanding AIB can offer insight into how their products are faring in the competitive market: comparing how many people use their devices versus those of their competitors. Additionally, understanding the metric allows them to measure customer loyalty because customers who use more expensive products typically purchase replacements from the same brand more frequently than customers using cheaper alternatives. Furthermore, armed with this information technology, companies like Apple can allocate resources to target specific demographic groups and markets in which they see less engagement to prevent customer loss or improve customer experience.
Tim Cook said recently that Apple's AIB consists of 1.65 billion active devices worldwide, up from 1 billion a year ago including an installed base of over 1 billion iPhones; adding to an already significant portion of the global technology industry share owned by Apple as it continues its dominance within its ecosystem. So now that you understand what AIB means and apperciate its importance, you know why this metric has helped make Tech giant like Tim Coo'ks Apple dominate so much within tech industry today.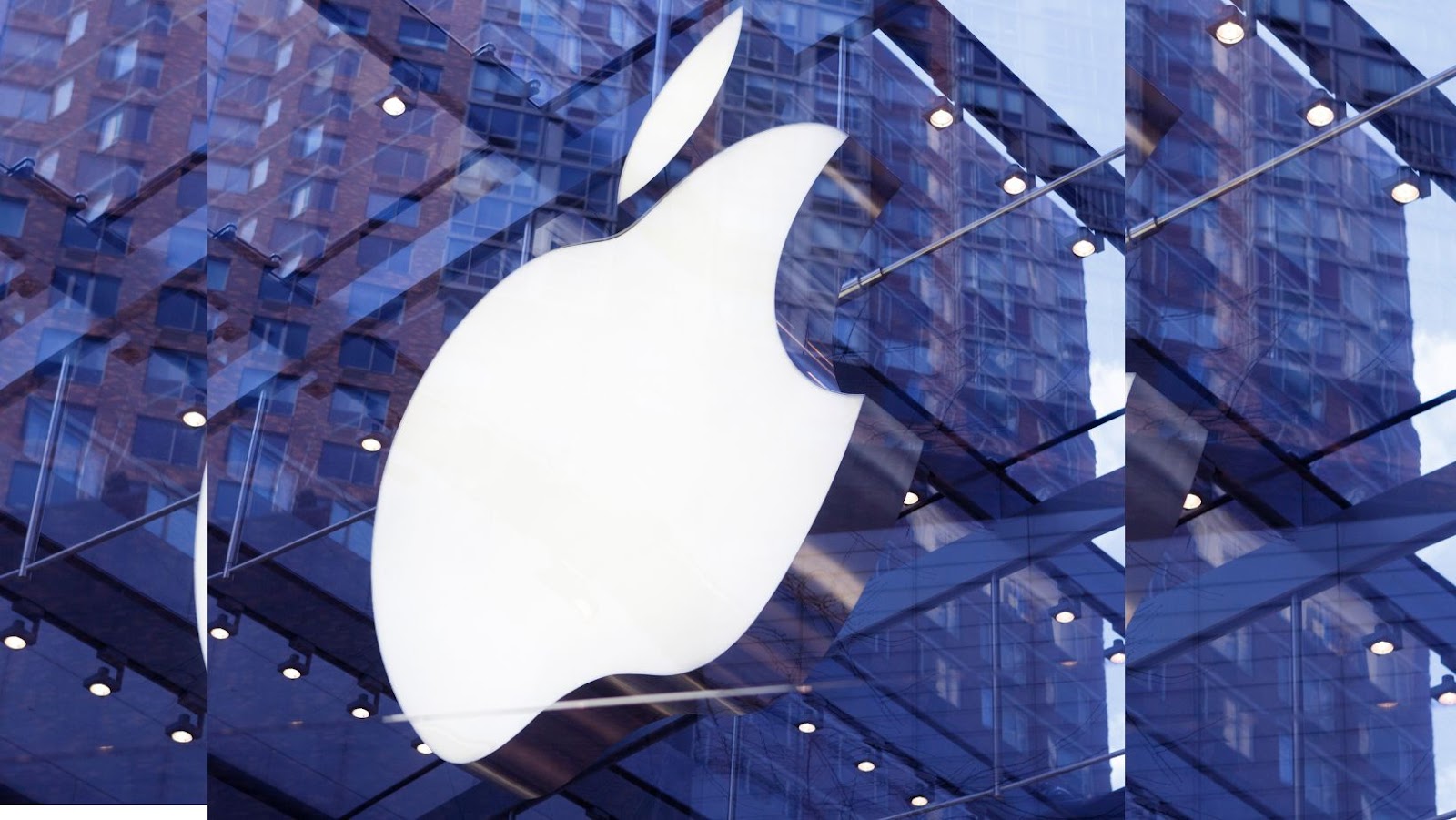 Apple's Active Installed Base
Recently, Tim Cook has announced that Apple now has an active installed base of 1.65 billion devices worldwide, up from 1.5 billion a year ago. This includes an installed base of over 1 billion iPhones.
This impressive active installed base has an immense impact on Apple's competition. Let's take a look at how.
Breakdown of Apple's active installed base
Apple CEO Tim Cook recently noted that the company's active installed base has grown from 1.5 billion devices to 1.65 billion over the past year. This consists of over one billion iPhones and other Apple products including iPads, Macs, Apple Watches, iPods, HomePods, and more.
This impressive number of active devices gives Apple an edge over competitors in customer loyalty and reach for new customers ready to switch to the iOS platform. In addition to iPhones, iPads are a significant part of the active installed base; iPads accounted for 29% of total units sold during the second quarter of 2020 according to Cook's report. However, other products such as Mac computers and Apple Watches make up a smaller but growing percentage with 7% and 6%, respectively.
Apple has succeeded in consistently increasing its active installed base over time due to its focus on customer experience and quality product design. For example, customers enjoy features such as picture-in-picture, which allows them to watch two things at once, or multi-room audio, which allows them to play music all over their house with compatible devices—allowing customers with different preferences for technology within their home can coexist peacefully! In addition, these features give customers further incentive to use multiple products within an ecosystem that most likely began with an iPhone purchase—in this way creating loyalty from customers who both bought and updated their phones regularly or preferred using refurbished iPhones at a discounted price point instead of buying new ones; either way this gives Apple an advantage both from a cost perspective (where companies must weigh whether it is worth selling new products when there is strong demand for used ones) and from a customer loyalty/experience perspective (where companies must keep innovating new features that increase customer satisfaction).
All in all, we can see how Apple's active installed base helps it stay ahead of competition regarding market share and influence.
Impact of Apple's active installed base on the competition
As Apple CEO Tim Cook says, Apple now has an active installed base of 1.65 billion devices and continues to expand yearly. This includes over 1 billion iPhones and other Apple devices such as iPads, Apple Watch and Macs.
This staggering number of active users represents an important competitive advantage for Apple against its rivals in the tech sector, such as Google and Microsoft. In addition, apple's large installed base gives it a distinct advantage when it comes to developing and launching new services and products. Companies with a larger user base have an easier time launching something that captures users' attention because they already have an audience in place that is familiar with their products.
Apple's massive customer base makes it difficult for competitors to gain significant traction on any major platform because iOS (Apple's mobile operating system) users are more loyal than Android (Google's mobile operating system) users when choosing a device or service provider. This gives companies like Google and Microsoft little opportunity to compete with the same level of success as they do with their operating systems since they need to convince existing iOS users to switch platforms or convince potential customers to switch from iOS or Android.
In contrast, Apple has already established four core platforms – macOS (desktops/laptops), watchOS (smartwatches), tvOS (streaming TV) and iOS (mobile). Therefore, announcing new services does not require significant effort on Apple's part since chances are, its customers will likely try them out due to their strong brand allegiance compared to other companies who need additional marketing efforts for their services/products to take off – this further solidifies its dominant position when compared against other tech giants in the market today.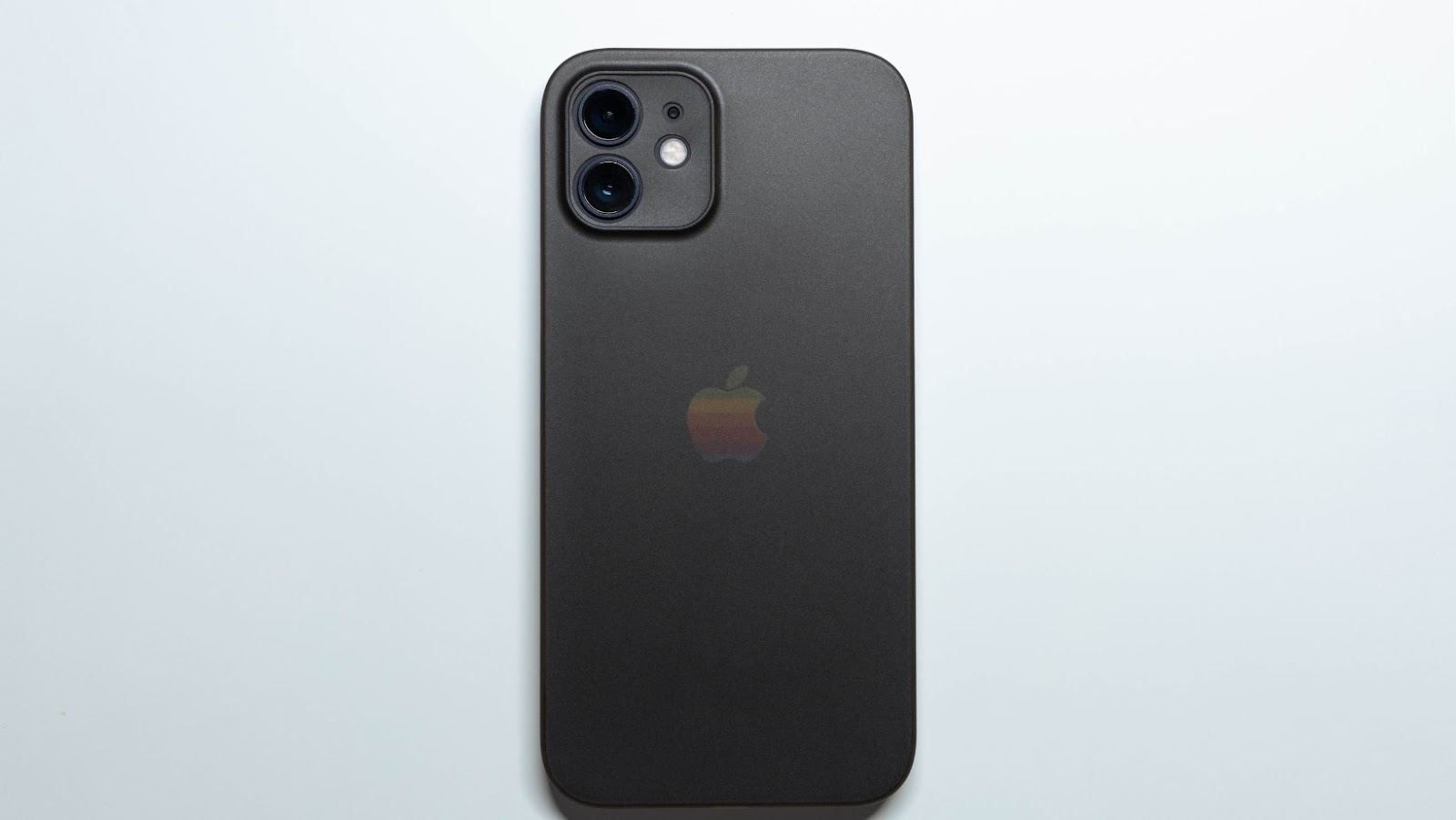 Impact on the Competition
Tim Cook recently announced that Apple's active installed base has grown from 1.5 billion to 1.65 billion this year. This is a significant increase and has the potential to have a huge impact on Apple's competition.
This article will discuss the implications this may have on Apple's competition and how it can influence their strategies.
How Apple's active installed base affects competitors
When Apple CEO Tim Cook announced that Apple had an active installed base of 1.65 billion devices worldwide, it set off a wave of analysis on the implications for competitors such as Google, Samsung, and 2B—all of which have a healthy presence in the global smartphone marketplace.
According to Cook, this installed base consists of over 1 billion iPhones and other Apple devices such as iPads, Macs and Watches. With such an impressive lead in a highly competitive market like mobile phones, it's clear that this is a significant milestone for Apple and a warning sign to its competitors.
To compete with Apple in the long run, companies must understand how they are affected by the large installed base. Firstly, having more device owners creates more opportunities for monetization strategies like paid app subscriptions and in-app purchases. Secondly, increased usage results in improved ecosystem protection — customers who use an Apple device for their primary needs are less likely to switch due to machine learning familiarity or additional features that incentivize them to stay within their ecosystem.
Finally, innovation will be needed if other companies can make up ground on Apple's lead — both from software implementation side and hardware advancement. Companies must offer compelling advantages at comparable prices or unique experiences that attract users from their established comfort zone with iOS and MacOS devices.
Overall, while having an active installed base is important it's ultimately just one part of what makes up success on the mobile platform battlefield — strong marketing messaging backed by competitive pricing structures along with dependable hardware performance will ultimately determine which competitors can compete with Apple's cause in years to come while offering suitable alternatives to customers around the world who seek choice when investing into technology options.
The competitive advantages of Apple's active installed base
Apple's active installed base is a measure of the total number of devices running Apple's operating systems. With an active installed base of 1.65 billion devices, up from 1.5 billion a year ago, including over 1 billion iPhones, Apple is vastly ahead of their competitors regarding the sheer number of users actively using their products. This large installed base gives Apple a considerable competitive advantage against its competitors in several ways.
First, with a huge existing userbase already accustomed to its own ecosystem and product offerings, it makes it more difficult for competitors to penetrate the market and snag customers away from Apple's stronghold. Furthermore, as users become increasingly disparate across different ecosystems such as iOS vs Android, increasing numbers of users are becoming increasingly comfortable with the use and software associated with the specific platform they are already in.
Second, having this high installed base gives Apple immense credibility and clout among both customers and developers alike which allows them leverage their influence comparatively speaking when negotiating deals with content providers or setting prices on various app subscriptions or services that are provided through its app store or other storefronts such as iTunes or iBooks store. This can help them set better terms in favor of themselves than other traditional stores in digital online space and wireless telephone service providers (carriers).
Finally, this active userbase also puts Apple at an advantage when it comes to generating greater amounts data for helping improve their products offered at any given time based on customer feedback and analytics; allowing them to make needed fine-tunes regarding user experience or additional features and launching related services their way instead of waiting for competitive offerings from other companies within hard-fought market battles against these players who may not have as vast data resources at hand either due to general lack thereof within such short period after launch (especially during initial phase) or by being spread out across too many different platforms besides Apples own making these charts difficult to interpret even if A/B testing were available during early phase (in rapid iteration). Essentially allowing them to track trends faster than rivals, translating into prompt response time, prepositioning them for higher competitive edge over others within same sector space.
Conclusion
Apple's active installed base of 1.65B devices, up from 1.5B a year ago, including an installed base of over 1B iPhones, has impacted the competition significantly.
The presence of such a large, actively engaged customer base gives Apple a competitive advantage, allowing them to capitalize on their strong relationships with their customers.
This article has explored how Apple's active installed base not only impacts the competition, but also provides Apple with a unique opportunity to continue to grow their market share in the mobile device space.
Summary of the impact of Apple's active installed base
Apple's active installed base has continued to increase as Tim Cook announced recently they have grown to 1.65 billion devices. This is a very substantial number and greatly affects the competition in the smartphone industry. This high concentration of users can make it difficult for competitors to break through and make their presence known, as Apple's dominating figures stand in their way.
Additionally, this large number of users will continue to strengthen Apple's dominance in the mobile market, allowing them more incentives to implement new features or technologies which other companies may not have access to for some time. It also gives Apple access to valuable user data which can be used to optimize user experiences and better target marketing strategies, further boosting their advantage over competitors. Finally, it's also worth noting that Apple's vastly superior level of customer service compared with other phone manufacturers allows them to nurture long-term relationships with customers, leading them further away from competitors' offerings.
All in all, Apple's impressive active installed base is likely here to stay and will continue providing a steady competitive advantage for many years if current trends persist.