The opportunities for investment in the gaming industry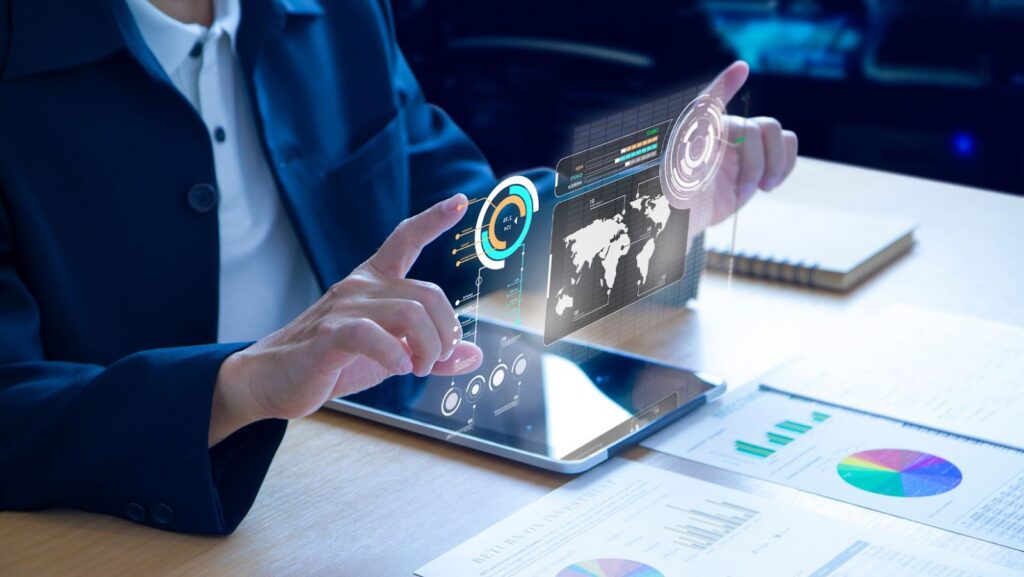 The gaming industry has been steadily growing over the past few years and the numbers have been incredible. Since 2022, the global gaming market has grown to over $180 billion in revenue. With this meteoric rise, more and more people have been looking to invest in the gaming industry.
This article will look at the gaming industry, the types of investments available, and the potential investment opportunities.
Investment in gaming swelled in 2022
The gaming industry constitutes a booming and rapidly growing industry around the world. By 2021, the global gaming market size could reach up to $196 billion. Video games are becoming increasingly popular and accepted among demographics, with over 2.5 billion gamers in 2020 alone. In addition, mobile games comprise the industry's growth and currently account for $88 billion in revenue.
Regarding geographic regions, Asia Pacific region is leading with more than 50% of total revenues generated globally due to increased penetration rate of internet-enabled devices like smartphones and tablets coupled with high affinity for video games across Southeast Asia/India, China/Japan regions. Japan alone accounts for 22.6% market share followed by China, North America and Europe respectively making it the most attractive region for investment in video gaming sector.
PC & Console video games also continue to remain popular among gamers worldwide validating growth potential of this segment as well with major players such as Sony Corp., Microsoft Corp., Nintendo Co., Ltd., launching new titles, offering exclusive content & introducing subscription plans further solidifying their presence in this space particularly driven by downloadable content being launched during Covid 19 times keeping gamers engaged during isolation period.
Types of Gaming Platforms
The gaming industry is a vast sector that can be segmented into different platforms and genres. These include, but are not limited to, PC (desktop/laptop) games, console/handheld games, mobile games and web-based games. As a result, there are several opportunities for investors looking to expand their portfolios in this lucrative market.
PC Games – This platform offers the widest range of gaming experiences and the highest selling titles due to its flexibility in hardware specs requirements. PC gaming is a great entry point for those looking to enter the sector as the investments needed are relatively low compared to other platforms. Popular PC game titles include "Dota 2" and "League of Legends" among many others.
Console Games – Console based games provide a more unified experience due to their dedicated hardware components that allow developers to design easier gameplay mechanics than PC games. Today three major players dominate the console space: PlayStation 4, Xbox One and Nintendo Switch – all offer exceptional gaming experiences tailored to their users needs in unique ways. Popular console game titles include franchises like "Grand Theft Auto V", "Minecraft" and "Super Mario Bros." series among many others.
Mobile Games – Mobile has quickly become one of the most popular forms of gaming today due to its portability, convenience and ease-of-accessibility available through different app stores for various platforms (Android & iOS). The differences between mobile devices have largely been mitigated by recent technological advancements allowing developers more freedom to create more compelling gameplay experiences with little restrictions regarding hardware components or performance benchmarks compared to desktop/console gaming platforms. Popular mobile game titles include franchised franchises such as "Angry Birds" or "Clash of Clans" among many others created specifically for the platform itself such as "Cut The Rope" or "Fruit Ninja".
Web-Based (Browser) Games – Browser based or online video game technology has undergone an immense amount of growth over recent years concerning graphics quality available both on desktop PCs & portable device displays alike allowing designers more tools at their disposal while enlarging their player bases even further than ever before with increased internet availability worldwide today compared just a few decades ago – this provides any potential investors out there an array of fascinating prospects worth examining when considering where they should invest their money within this exciting industry filled with everchanging business models & opportunities throughout each different platform manufactured & marketed racing against eachother till this day contesting new audiences marked by certain demographics or both demographic & geographic profiling completely transforming how people play over time in each particular domain overall no matter what device utilised whether Home Console systems Android mobiles Apple Smartphones Microsoft based Laptops etc.. Popular web based game titles include MMORPGs like "World Of Warcraft" or Battle Royales such as "Player Unknown Battlegrounds" (PUBG) among many others focussing on lightweight technologies like HTML5 which grant access across multiple devices instantaneously without any installation necessary whatsoever generally leading higher levels play engagement along various regions where these websites can be accessed provincially playing into turnkey accessibility perfected from these famous browsers actors currently recognised worldwide giving everything from casual gamers up till competitive professionals out there chance hone specific skillsets no matter what your station may be regarding video besides counting every part all enough harmonise within each sector showcasing strides measures top considerations being need met here could assume go without saying anyway we'll close here hope entertainment established means potential return down line high scalability factor account recent demands set forth respective markets combine plethora options everyone's fingertips offering something lives everyone's style choosing exciting either way gets lucrative matter wherever venture next.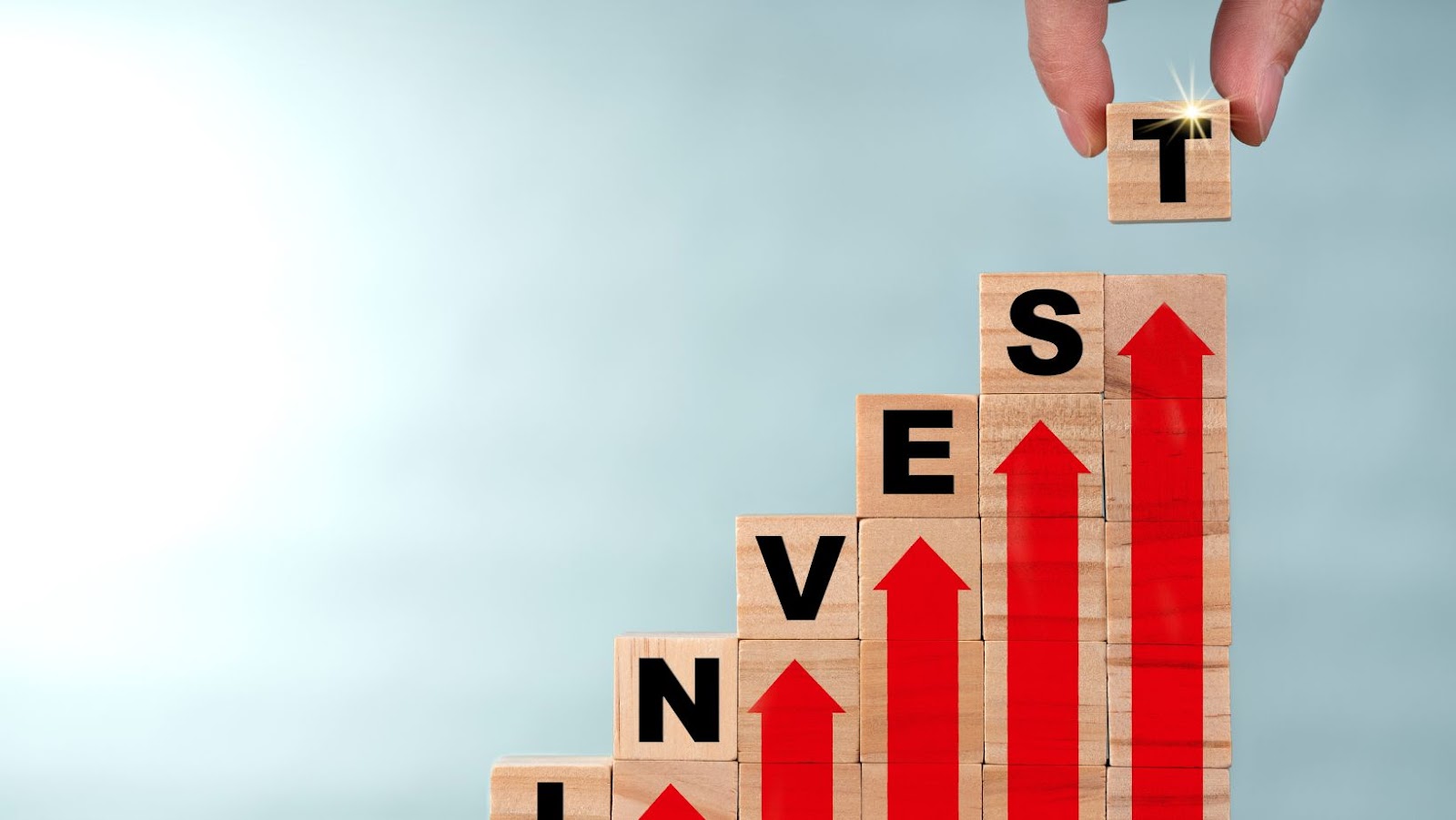 Investment Opportunities
Investment in the gaming industry swelled in 2022, and the future looks bright for companies interested in investing. Not only is the gaming industry growing exponentially, it also offers investors an array of interesting opportunities.
This section will explore the various investment opportunities available and how they can be leveraged to benefit investors.
Investment in Esports
The gaming industry has seen significant growth over the past five years, and a maturing competitive landscape has encouraged increased investment in esports. Investors have recognized esports as a growing and profitable industry that can offer great investment returns. With the rise of streaming services such as Twitch and YouTube Gaming, along with the massive success of video game tournaments such as The International, investors have seen incredible potential in the gaming industry.
Esports provides multiple investment opportunities, including start-ups or acquisitions, franchise participation, team ownership or sponsorship deals. Investing in an esport team is like investing in any other sports enterprise. It involves deep familiarity with traditional business operations and the developing elements of pro gaming. Many investors lack this expertise, which adds another level of risk to esports investments. To mitigate this risk, some investors are turning to mobile gaming startups that provide lower entry costs and less upkeep than traditional console or PC gaming teams due to lower overhead costs associated with server space or additional hardware purchases.
In addition to the direct investments into teams and tournament circuits, much of eSports capital is generated through sponsorships or brand partnerships that advertise traditional brands urging consumers towards certain products or services within videos games themselves; often referred to as 'in-game advertising' or simply 'brand partnerships'. These type of contracts typically pay large sums for high levels visibility for these non-endemic brands within highly engaged audiences; unlocking potentially profitable rewards and brand loyalty from online viewers but also gives players & teams an additional income stream from within the computer games they play professionally.
Investment in Mobile Gaming
Mobile gaming is one of the fastest-growing segments of the global gaming industry, with revenue estimates from leading industry analysts ranging from tens to hundreds of billions of dollars by 2022. This growth has been fueled by rising numbers of mobile gamers, increasing installed base of mobile devices, improved performance and graphics capabilities on mobile devices, emergence of live game streaming platforms and increasing development investments in 5G networks.
As a result, there are plenty of opportunities for investors to benefit from this success. From equity investment in existing mobile game developers and publishers such as Supercell, NetEase and Tencent Games to investing in dedicated VC funds devoted to early stage funding and live streaming services such as Twitch, Hulu and Mixer; private equity opportunities can provide the most rewarding returns. In addition, public market investments in dedicated gaming ETFs such as the PureFunds ISE Mobile Gaming Index may also provide exposure for investors who want long term capital appreciation or income based returns.
Regardless of your chosen approach it's important to remain disciplined and focused to identify potential fields with maximum potential for future growth. Furthermore, research should be conducted continuously to understand the underlying trends driving user engagement and monetization opportunities from different target markets. Investing in this sector not only provides rewarding potential but should also serve as a basis for future success when exploring other related segments such as virtual reality or augmented reality gaming.
Investment in Virtual Reality Gaming
The gaming industry has been at the forefront of technological innovation in recent years, and Virtual Reality (VR) Gaming is no exception. With more immersive experiences and expanded levels of interaction becoming possible due to advances in both software and hardware, there are significantly more opportunities for game developers, content providers, and investors.
VR gaming offers an optimized experience for players and their equipment that is unparalleled in any other form of gaming. By investing in software and hardware driving the trend, those with a keen eye on the developments within this sector can benefit from higher returns than ever before.
Various types of virtual reality games come with different levels of risk-reward balance. For example, immersion in first-person shooter games is even greater in Virtual Reality than regular ones as they are designed to effectively replicate real-world scenarios better. On the other hand, casual mobile VR games offer smaller but frequent returns amid low risk.
Another significant way to invest in virtual reality gaming is by investing directly into its ecosystem or companies that provide services or products related to virtual reality through finance or ownership options such as venture capital firms. Game publishers, hardware manufacturers providing accessories like controllers, and simulation companies creating products for industry training purposes represent valid investment opportunities that can diversify investments across different segments within the same sector for increased overall return on investment.
As technology continues to evolve and innovate across all fields around us — it also offers exciting possibilities for gaming developers and investors alike regarding virtual reality entertainment systems taking center stage today.
Trends in Investment
Investment in the gaming industry has seen a sharp increase in recent years, particularly in the year 2022 when investment in gaming swelled, according to industry reports.
This increase in investment provides a great opportunity for those looking to capitalize on this lucrative field. In this article, we'll explore the various trends in investment, the reasons for their growth, and the prospects for the gaming industry in the future.
Impact of Covid-19 on Gaming Investment
The Covid-19 pandemic has had an unprecedented and far-reaching impact on the gaming industry. With countries implementing lockdowns and people worldwide being encouraged to stay at home, the demand for gaming content has surged, presenting a significant opportunity for investors.
The global gaming market reached its highest grossing month in April 2020 with $11 billion of estimated player spending. There has been record growth for mobile games and console and PC gaming offerings due to increasing digital access given by the pandemic. New consumers are entering the market seeking digital entertainment, allowing developers and publishers to grow their existing franchises and creating new ones that respond to this increased demand. Major publishers also have ample resources which can provide them with more channels to distribute their titles online, such as Sony's PlayStation Now offering PlayStation subscribers access to all titles available through a streaming service subscription model, or Microsoft's strategic franchises that reward players with in-game bonuses upon purchasing certain bundles.
Investors in the gaming sector will benefit from this increased demand with titles such as Animal Crossing: New Leaf seeing over 1 million downloads during its release window, while classic Nintendo shooters Splatoon 2 and Super Smash Bros Ultimate hitting 15 million competitors in April alone.. Developers are also looking towards new technologies such as augmented reality (AR) or virtual reality (VR) headsets as novel ways of captivating audiences; however it is clear that traditional console games remain lucrative investments despite current events. In addition, microtransactions such as character skins and loot boxes have become increasingly commonplace due largely to Covid-19 driven surges in online gamers across all genres from first person shooters like Modern Warfare or Overwatch Battle Royale type games like Fortnite where these addons provide immense monetization potential for developers who properly incorporate them into their titles.
In conclusion, the Covid-19 pandemic has presented a wealth of opportunities for investors within the gaming industry given both existing and emerging trends towards digital developments on consoles and mobile offerings. Investors should monitor trends closely but be wary of too much dependency on microtransaction revenue streams due unpredictable trends in consumer sentiment over time.
Growth of Streaming Platforms
The growth of streaming platforms has been a large contributor to the rise of the gaming industry. Rising internet speeds and availability and an increased focus on digital content consumption have helped create an industry estimated to be worth nearly $135 billion in 2020 alone.
The public streaming market is arguably one of the strongest drivers in the gaming sector. Esports viewership numbers are climbing steadily, as fans develop a larger appetite for competitive and professional gaming entertainment. Popular streaming websites like Twitch and YouTube Gaming continue to capture audience attention and generate billions of dollars in combined annual revenue.
Aside from the traditional component of esports viewership, big tech companies have begun to push into subscription-based services designed specifically for gamers. Google launched Stadia – its 'Netflix for games' service – back in November 2019; Apple prominently features Arcade within its App Store; Microsoft unveiled its Xbox Game Pass initiative in June 2018; and Amazon continues to invest heavily into video game streaming with its support for major titles streamed through Twitch Prime.
The combination of higher speed internet access and subscription-based gaming offerings has made video game streaming increasingly popular over recent years, driving both user growth and engagement levels within games. This has prompted many businesses – from game developers to hardware manufacturers – to target their content accordingly by seeking out deals with streamers or other methods to amplify their reach via this new and rapidly growing platform.
Rise of Cloud Gaming
Cloud gaming has become an increasingly popular and profitable investment area in the gaming industry. Cloud gaming is a form of streaming video game technology that allows a user to play a video game while running on hardware within a cloud computing infrastructure instead of local hardware like a home console or PC. This growing trend has attracted numerous players into the industry. In addition, it has opened up new opportunities for developers and investors looking to capitalize on the high demand for these services.
The primary driving force behind cloud gaming is its convenience and portability factors — games can be accessed from anywhere with an internet connection, making it far easier for players to jump into their favorite titles without extra hardware or setup time. This ease of access opens up the potential for investment opportunities, since many developers and publishers are interested in entering the space with new services. Additionally, subscription-based monetization models like those found in Microsoft's Xbox Game Pass are becoming increasingly popular, opening up further avenues for potential investments.
As cloud gaming becomes more prevalent, both gamers and investors stand to benefit from the added convenience of this technology. As more companies enter the space, the competition between them could help drive prices down and provide gamers with better quality experiences, offering potentially lucrative opportunities for those who invest early enough.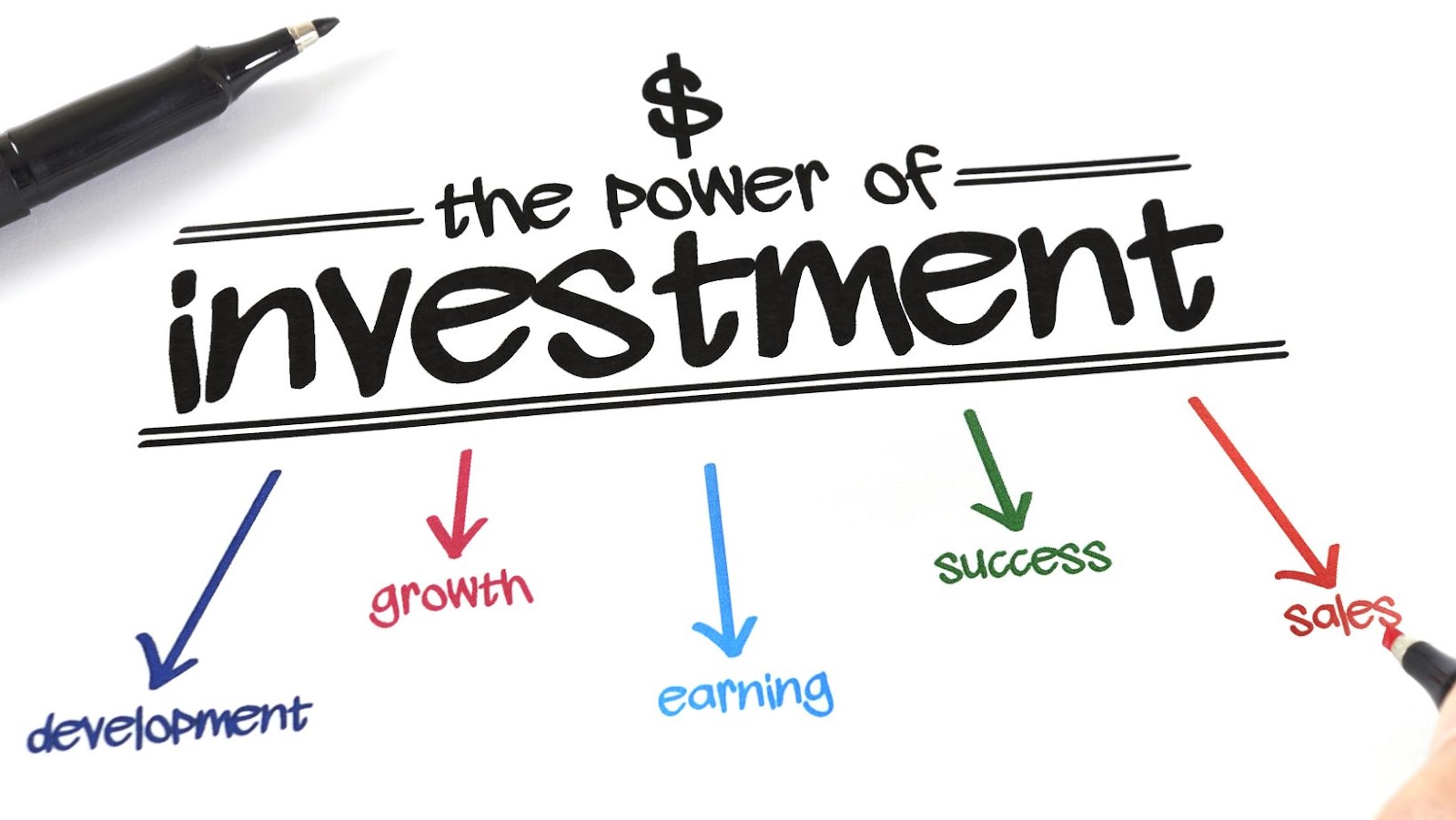 Challenges Facing Investors
The gaming industry saw a tremendous growth in investment in 2022, with the sheer number of opportunities it offered to a wide range of investors. However, as the sector evolves, some challenges arise for investors looking to make the most of their investments.
This article will explore some important issues investors may face when investing in the gaming industry.
Regulatory Challenges
Playing games online involves an ever-changing environment with privacy, regulation, and compliance issues. When investing in the gaming industry, investors must be aware of the various challenges caused by regulations. Regulatory challenges faced by investors may include:
– Different countries have different laws governing online gaming activities. It is essential to stay informed about the legal implications of investing in a particular country or region.
– Companies may need to comply with restrictive advertising or user data collection regulations depending on the jurisdiction in which they operate.
– Investors may need to consider the ethical implications of investing in any gaming company depending on their business model and activities.
– Every year, new laws and regulations arise as governments adapt to developments in technology and gaming practices. It is important to keep up with legislative updates that might affect investments.
– Cross-border transactions are also subject to higher levels of laws and regulations than domestic operations, adding complexity that must be carefully considered when investing overseas.
Intellectual Property Issues
The gaming industry presents an attractive opportunity for investors, but it also comes with some very specific issues related to intellectual property rights. Obtaining and protecting intellectual property is essential for any game studio, enabling them to avoid infringement and protect their work. Without this protection, newcomers can easily copy an existing game design, reducing the impact of innovation and originality in the industry.
Moreover, intellectual property law is complex and always changing; copyright statutes often have time limits that can affect the ability of companies to retain control over their creations. Additionally, technology in the gaming industry is advancing rapidly — 3D graphics and current-generation console games start becoming outdated after only a few years — which can create challenging questions about how long a company should continue to own the intellectual property governing its games.
Finally, investors should be aware of potential lawsuits over privacy violations or customer complaints about unexpected charges when investing in companies that handle customers' data or offer products available on multiple platforms (such as mobile applications or downloadable content). Most jurisdictions require companies to comply with data privacy regulations covering sensitive information; failure could lead to steep fines or other regulatory action. Understanding these legal risks associated with investing in the gaming industry is essential for prospective investors looking to gain returns.
Competition from Large Companies
The gaming industry faces a rapid influx of new entrants, with hardware and software companies entering the space and challenging traditional players for market share. Large sector leaders such as Sony, Microsoft, and Apple have already established significant footholds in the gaming space by launching their products or acquiring up-and-coming gaming companies. Many of these large corporations bring significant financial resources and established brands to their respective products, which can quickly outpace the development timelines of smaller players in the industry.
In addition to creating additional competition for market share and customers, the entry of larger companies efficiently reduces access to capital for smaller entities at a time when capital could be used to expand product offerings or build new capabilities. Moreover, as venture capitalists look to deploy their capital with lower risk profiles in mind, some entrants that may have had easier access to funding even five years ago may no longer be able to secure funding as quickly or easily as they once would have. This ultimately diminishes potential returns on investment from early adopters in the video game space, making it more difficult for emerging companies to succeed without substantial outside assistance.
Conclusion
The gaming industry is a rapidly expanding, with a huge rising demand for gaming products. Investment in the gaming industry saw a notable surge in 2022 from key players, with investments reaching billions of dollars.
As such, it can be a great opportunity for investors to get involved in the gaming industry, as it is a rapidly growing industry with tremendous potential for success.
This section will discuss the opportunities for investment in the gaming industry and the potential rewards involved.