How Kustomer's Software Could Benefit Facebook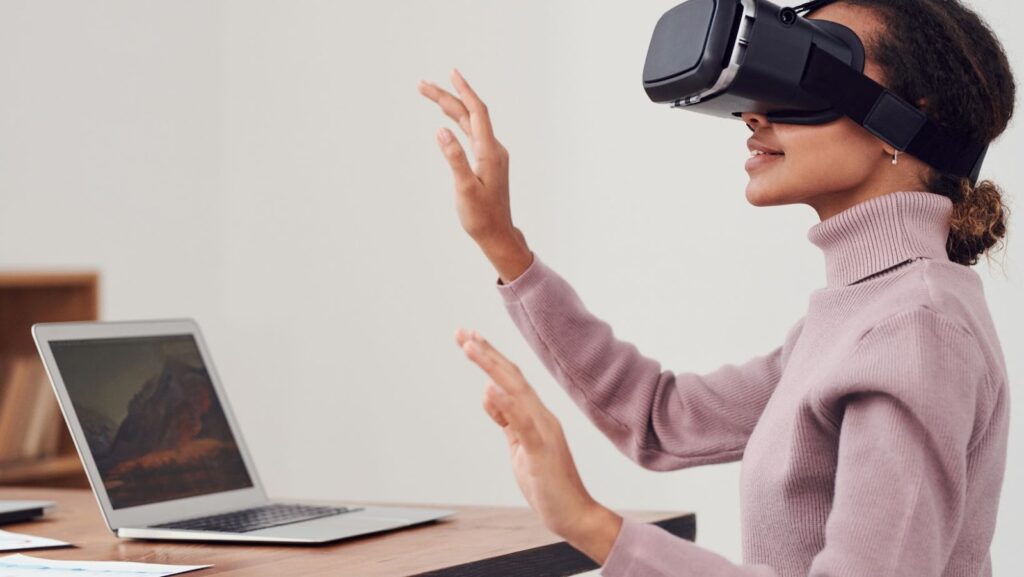 Recently, Facebook has announced plans to acquire software provider Kustomer. The conditional EU nod for this deal could be a great opportunity for Facebook to leverage Kustomer's software to benefit its platform.
Kustomer offers a suite of AI-powered customer service and engagement tools, and Facebook may be able to tap into this technology to further improve user experience and provide better customer service to its users.
This article will discuss the potential advantages that Facebook could gain from the Customer acquisition:
Overview of Kustomer's Software
Kustomer's software is a customer service platform that helps organisations create more efficient customer experiences. It features a suite of tools and features making every aspect of customer service faster and easier to manage.
Kustomer's platform provides an intuitive interface for customers to interact with companies and their support staff, allowing for deeper engagement with customers in real-time without having to manually respond to each inquiry. In addition, Kustomer can integrate with major CRM systems such as Salesforce, Microsoft Dynamics, Zendesk, etc., so companies can access their data quickly and efficiently. Kustomer also adds visibility into the customer's journey by capturing interactions from all available data sources, bringing together the full picture of the customer experience in one place.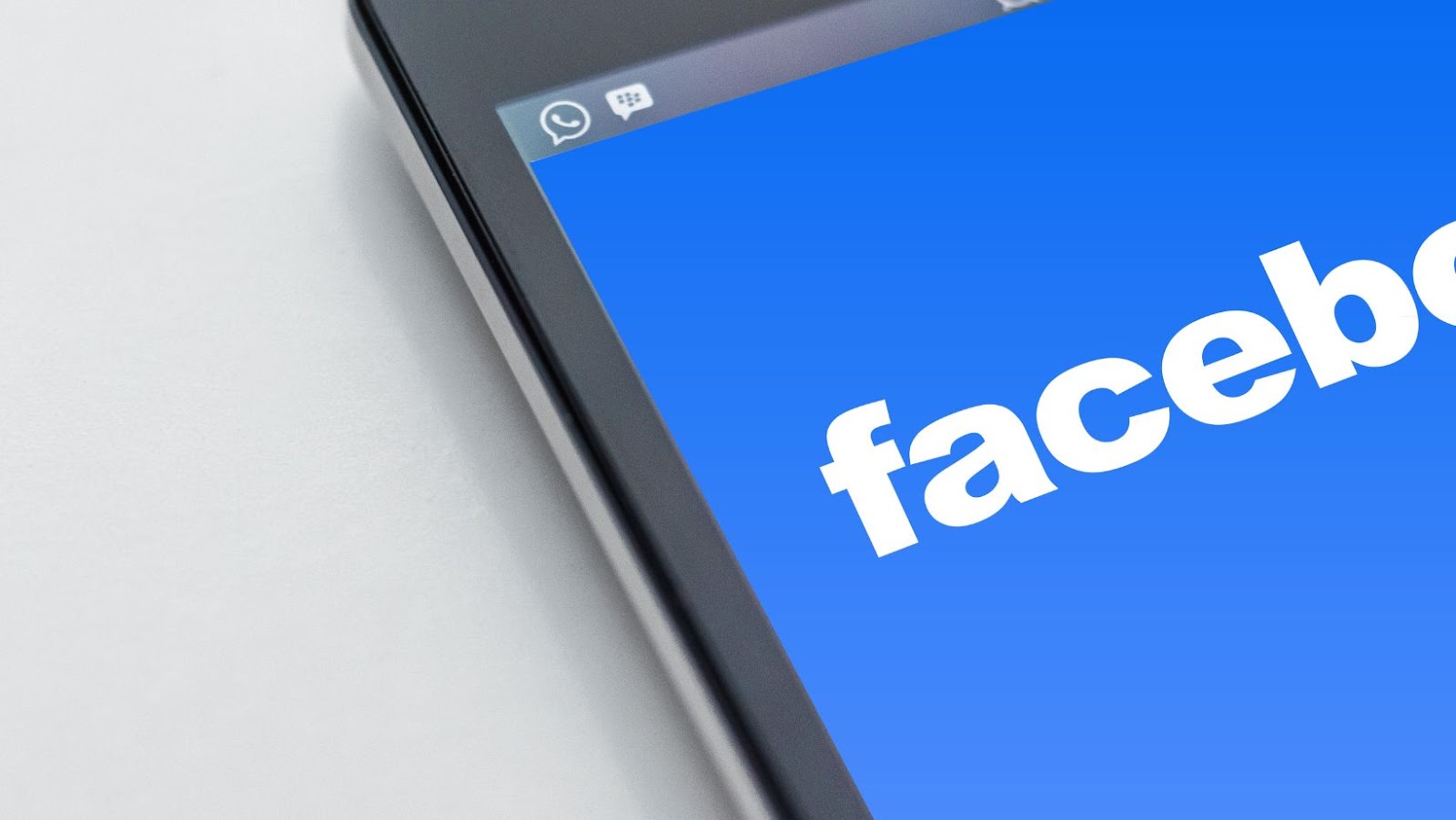 With multi-channel support like email, chat, webhooks and social media integrations, customers can connect with brands on the channel they prefer while providing valuable insights into their preferences. Furthermore, having access to these touchpoints allows businesses to build a more detailed view of each contact—delivering personalised support fitting their exact needs; making it easy for agents to provide an effortless service every time.
By deploying Kustomer's software suite businesses can significantly improve user engagement as it bolsters response time by automating tasks and workflow processes across different channels while tracking other performance metrics such as CSAT scores or resolution time; ultimately streamlining operations without compromising on quality or purpose.
Facebook to Win Conditional EU nod for Kustomer Buy
Facebook is an example of a successful customer-centric business, with an active customer service program. Through its branded pages, Facebook offers customers a seamless way to reach out and interact with the company's support team if they have questions or need assistance with the products or services.
However, as the world's most popular social media platform – and one of the most heavily trafficked websites – customer interactions on Facebook have increased exponentially over the years. To meet this demand, Facebook has expanded its customer service team with an array of international agents working across multiple channels to resolve customer issues quickly and effectively.
Facebook's current customer service strategy relies on manual processes to field inquiries via email, phone calls and web forms. Despite having significant resources invested in these channels, customers often experience bottlenecks that make it difficult to connect with their favourite brands online. With a more automated system, such as Kustomer's software solution, businesses can streamline their customer service operations and increase efficiency for agents and customers alike.
Benefits of Kustomer's Software
Facebook recently announced its intention to acquire US-based customer service software company Kustomer, to expand its customer service offerings. Kustomer's software is designed to provide companies with better customer service solutions, making it an attractive proposition for Facebook.
In this article, we'll discuss the potential benefits of Kustomer's software for Facebook and how it could help the company win conditional EU nod for the buy.
Improved Customer Service Capabilities
Kustomer's software is designed to help businesses provide outstanding customer service. By leveraging Kustomer's advanced technology, businesses can gain access to a comprehensive suite of tools that will help them improve the customer service experience.
The first major benefit of using Kustomer's software is improved customer service capabilities. Kustomer integrates with popular channels such as email, live chat, social media, and SMS to quickly and easily route customer requests, questions and complaints. Additionally, their platform allows businesses to control how customers' inquiries are handled with advanced dashboards, automated processes and rules-based logic. This allows companies to extend their support capabilities beyond traditional call centres and provide support at any hour of the day or night.
Kustomer also provides a variety of features that facilitate greater efficiency including:
An integrated knowledge base so agents can quickly reference relevant information when responding to inquiries or resolving issues.
Actionable email templates for faster response times.
Suggestions for personalised follow-up messaging.
AI-powered automated responses.
An intuitive analytics dashboard with insights into key performance indicators.
Smart routing algorithms ensure requests get routed quickly to the right agent team or department.
All these features enable agents to make faster decisions, leading to improved customer satisfaction rates and fewer issues being escalated in an organisation's hierarchy.
Increased Scalability
Facebook is often looking for solutions that allow them to scale quickly and easily, while still providing excellent customer service. Kustomer's software is designed to do exactly this. With support for multiple platforms, languages, and functions, the software allows Facebook to take advantage of various communication methods with users and quickly deliver solutions.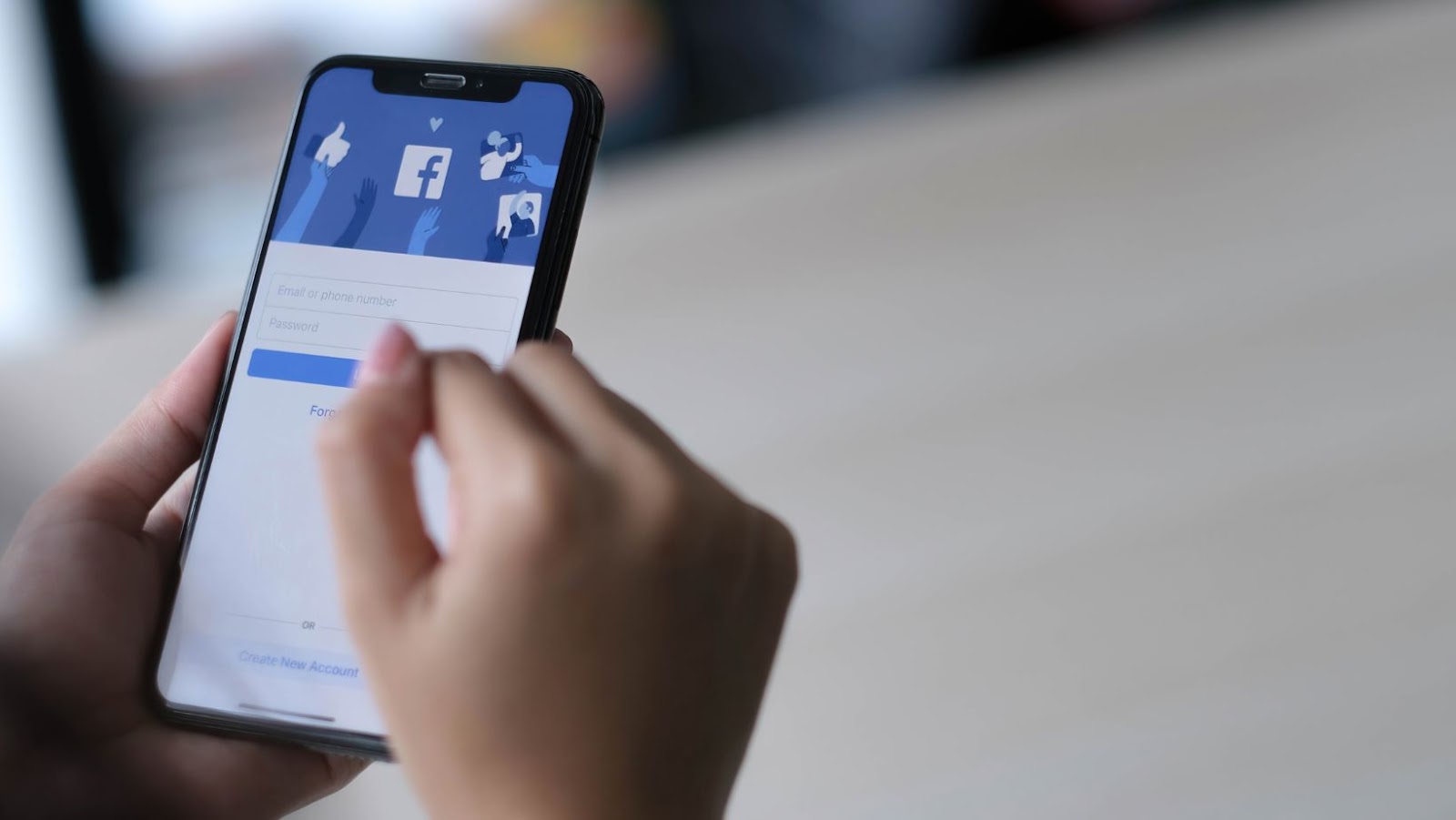 Furthermore, its scalability means that Facebook can expand their customer service capabilities when needed without investing heavily in new technology. For instance, Facebook's introduction of WhatsApp as a customer service channel could be easily accommodated by Kustomer's software due to its integration-friendly approach – making it ever more efficient than dedicating resources to code from scratch or utilising separate customer service technologies for each channel individually. The result? Increased scalability that could save time and money in the long run.
Increased Customer Engagement
Kustomer's software can help Facebook increase customer engagement. This is important because customer engagement can lead to increased customer loyalty and satisfaction with your brand. Kustomer's software provides a comprehensive view of the customer journey, enabling companies to quickly identify and act on any issues. Furthermore, Kustomer's unique AI algorithms identify precise problems in customer support conversations leading to an increase in response accuracy and resolution efficiency.
Kustomer's software focuses on providing brands like Facebook with an actionable context that allows agents to deliver proactive humanised experiences with little effort and maximum impact by leveraging agent productivity through automatizing menial tasks, such as opening tickets and routing inquiries. This way, agents could embrace multi-channel dialogue management, leading to quicker resolutions without manually sorting tickets or re-creating conversations from external channels. Additionally, customers are offered personalised interactions where their data is stored throughout the relationship cycle of purchased items or support created for each case separately for easy navigation between individual cases or transactions.
By integrating Kustomer's software into Facebook, customers will enjoy better integrated experiences with convenient contact methods such as their favourite messaging platforms like Messenger or WhatsApp while being assisted in resolving inquiries and a fast notification system they can use as per their convenience. This facilitates more efficient support associated with better satisfaction scores due to improved service quality that continually provides a more memorable experience for customers engaging with the app over time.
Potential Challenges
While Facebook's purchase of Kustomer has the potential to bring some positive changes to the company, there are still some challenges that need to be addressed before the European Union can approve the deal.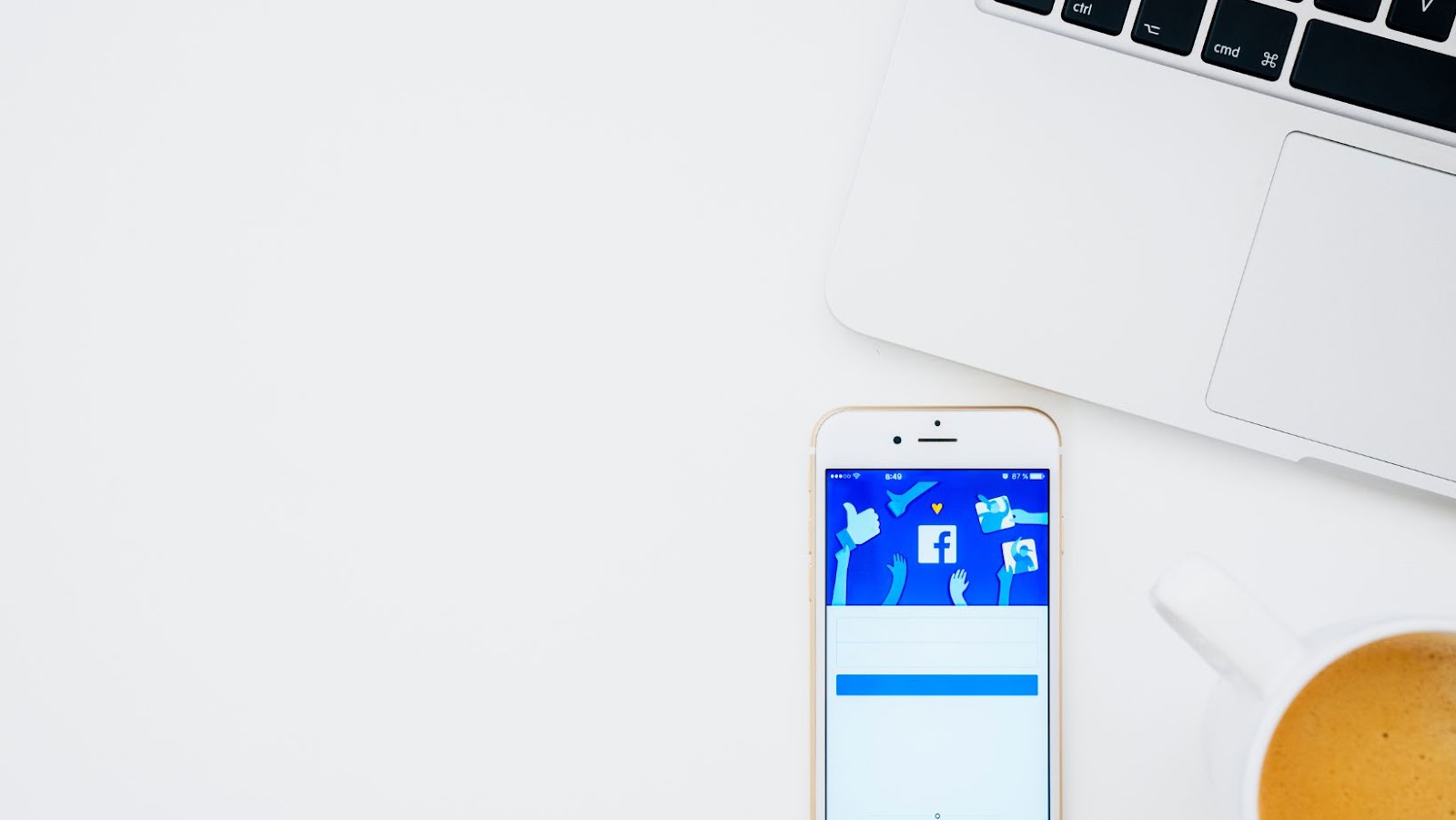 In this article, we will discuss some of those potential challenges and how they could be overcome for the purchase to be approved:
Regulatory Obstacles
As Facebook delivers more customer service through messaging apps, it will need to accommodate regional and global regulations, particularly because this feedback-based software raises data transmission and storage issues. Companies like Kustomer are already aware of the importance of regulatory compliance as a key factor in keeping both customer service agents and their customers safe.
Kustomer's software is designed to comply with EU GDPR regulations regarding data transmission and storage. In addition, Kustomer developed the world's first secure cloud messaging platform for enterprise communication, allowing companies like Facebook to securely deliver sensitive information such as passwords, PIN numbers or credit card information across platforms. Moreover, Kustomer's software is designed to adhere to various regional data security laws across different countries, such as HIPAA (USA) or PIPEDA (Canada).
To ensure operational security and meet regulatory requirements, Kustomer offers an integrated suite of products that includes:
Secure authentication
Encryption of sensitive customer data in transit from device to server
Unique identifiers for service reps so only approved team members can access customer accounts.
These features simplify maintaining a privacy-complaint customer engagement solution. In addition, by partnering with companies like Kustomer before launching initiatives like Messenger-based support channels, Facebook could manage potential challenges fast without hindering its expansion plans.
Privacy Concerns
Facebook has long faced privacy concerns regarding how the platform shares user information with third party applications. As a result, it is critically important that third party vendors, such as Kustomer, ensure that their software maintains rigorous privacy protocols in order to protect user data.
Kustomer's approach to privacy and data protection sets them apart from other vendors in the space; their software utilises a tiered architecture based on user roles and access levels, ensuring that sensitive data is only accessible by approved personnel. Additionally, their platform offers optional two-factor authentication and advances logging capabilities which can be used to audit communications and verify compliance with industry regulations such as GDPR or HIPAA.
In summary, Kustomer's dedication to informational security would aid Facebook in reassuring its users that their personal information is being handled properly and securely.
Potential Conflicts of Interest
As a market leader, Facebook faces potential conflicts between different stakeholders. For example, customer data protection initiatives can counter the interests of shareholders who may benefit from increased usage and monetization of customer data. Furthermore, while certain customer service initiatives may seem beneficial to customers in the short-term, they can have long-term implications for reputation that shareholders or senior management teams may not be fully aware of.
Implementing Kustomer's software could help mitigate some of these potential conflicts by providing Facebook with greater transparency into customer service operations. This will allow them to more actively monitor activities, observe trends and gather insights about customer sentiment that can inform decisions about brand perception and retention strategies. Furthermore, it allows them to assess whether policies or campaigns optimally serve their customers or create unintended consequences.
Access to this data enables Facebook to better understand their target audience and take proactive measures to ensure that the customer experience is always positive and beneficial for the users. Additionally, insights can help them identify potential conflicts caused by stakeholders' interests that should be avoided.
Conclusion
The potential acquisition of Kustomer's software by Facebook has been closely watched in the media, with many raising the question of whether Facebook should be allowed to purchase the platform. However, after closely analysing the pros and cons of the situation, it is clear that the acquisition of Kustomer's software would give Facebook a significant advantage in terms of customer service, as the company could leverage the tech to communicate with customers faster, more efficiently, and in a more personalised way.
As such, the EU should allow this acquisition, as it would benefit both Facebook and the customers it serves.
Summary of Potential Benefits and Challenges
Kustomer's platform offers a range of features that could benefit Facebook in terms of customer service. For example, the software can aid in creating automated workflows and form templates, improving efficiency and reducing time expended on customer inquiries. Moreover, the AI-driven conversations feature could enable Facebook to provide better experiences for customers, as the algorithm will be able to detect user intent and provide tailored responses.
However, Kustomer also poses challenges for Facebook; using the platform requires significant time, resources, and training to ensure staff are adequately equipped with the necessary knowledge and understanding of its features. Furthermore, moving to an AI-powered platform may not be ideal if there is difficulty integrating existing customer data into Kustomer or if Facebook prefers manual handling of inquiries over automated processes.
When considering whether or not to use Kustomer's software, it is important for Facebook to evaluate the potential benefits and challenges it could face should they decide to move forward with it:
Investment of time, resources, and training
Integration of existing customer data
Manual handling of inquiries over automated processes
Recommendations for Facebook to Consider When Evaluating Kustomer's Software
Facebook should consider a few key factors when evaluating Kustomer's Software as a potential customer service platform to explore. Considering that customer service is such a pivotal aspect of creating and maintaining positive customer relationships, it is imperative to assess the features and benefits of any Customer Service software solution before implementation. The following recommendations can guide Facebook in this evaluation process:
Assess the scalability of the software: Customer service teams have varying levels and needs in terms of scalability depending on their size and functionality requirements – Facebook should determine if Kustomer's software platform can fulfil current and future needs without sudden unexpected compromises.
Consider all integration possibilities: Any modern customer service platform must allow current Facebook systems, such as CRM, ticketing systems, data warehouses, etc., to interoperate smoothly with minimal disruption – therefore all potential interactions with Kustomer's software must be thoroughly investigated prior to implementation.
Inspect security components: Customers generally provide confidential information within customer service interactions, so examining a vendor's security policy is an imperative measurement point – ask for some documentation from Kustomer on how secure the platform is before deciding between adoption.
Determine training requirements for successful onboarding: Facebook personnel needs to understand how your chosen system functions before its launch – evaluate if Kustomer provides an adequate or robust onboarding process for its customers and continuing support once the program has been initiated.
Assess overall ROI potential: Technical features might be attractive from a qualitative perspective but need corresponding quantitative analysis – gauge what level of return-on-investment (ROI) could be achieved if making use of Kustomers' software would save time or money versus similar offerings currently available on the market today before finalising any commitment here too!
tags = facebook app, facebook social media, facebook ios, facebook android, EU antitrust approval, facebook acquisition of Kustomer , kustomer us customer service startup, meta kustomer kustomeryun cheereuters, sources meta kustomeryun cheereuters, sources eu kustomer kustomeryun cheereuters, sources kustomer kustomeryun cheereuters, eu facebook kustomeryun cheereuters, eu kustomer kustomeryun cheereuters, sources eu meta kustomer kustomeryun cheereuters, metaverse, buying spree of startups by big companies, facebook meta