GoStudent raises €300M to fuel international expansion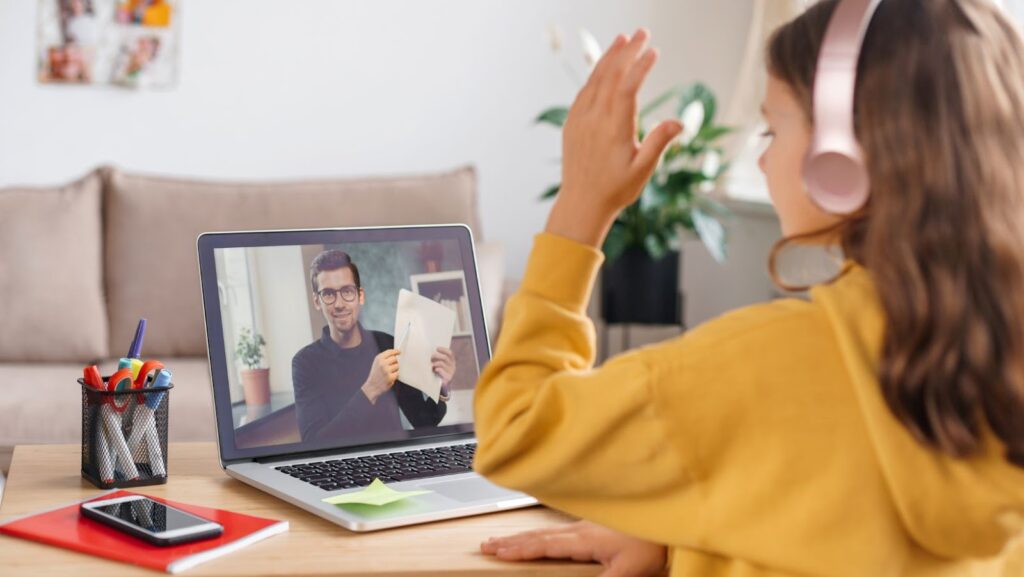 SoftBank-backed edtech unicorn GoStudent has raised €300M in a funding round led by Amsterdam's Prosus Group. This significant funding comes after GoStudent raised €150M in a previous round of funding, bringing the total amount to €450M.
This is a major milestone for GoStudent as the funds will help fuel their international expansion. Let's take a deeper look into this latest funding announcement.
Overview of GoStudent
GoStudent, the SoftBank-backed edtech unicorn, raised €300 million in Series B funding led by Amsterdam's Prosus Group, further securing their position as a leader in the online learning market. With this latest financing round, GoStudent is positioning itself for international expansion.
Established in 2018, GoStudent offers students personalized learning experiences from the comfort of their own homes. Utilizing the company's proprietary platform, they provide access to various resources such as textbooks and educational videos and individualized tutors available to guide and support students according to their academic needs.
The funds will be used primarily to invest in technology and attract talent; GoStudent plans to incorporate artificial intelligence and machine learning into its platform to continually adapt and ensure an optimal user experience. Additional money will be allocated towards branding activities, helping to build the company's reputation on an international scale. The company plans to expand its platform into Southeast Asia and Latin America by 2023.
GoStudent has experienced exponential growth since its launch three years ago and has established itself as Europe's leading edtech unicorn. It is one of few startups in Europe receiving such high-profile investments from companies like SoftBank and Prosus — a testament to GoStudent's potential for growth at home and abroad.
SoftBank-backed edtech unicorn GoStudent raises €300M led by Amsterdam's Prosus Group
GoStudent, the global edtech unicorn backed by SoftBank's Vision Fund 2, has announced that it has secured €300 million led by Amsterdam's Prosus Group. The latest round of funding is the largest-ever Series B funding in European EdTech. It brings the total investment in GoStudent over the last two years to €500M to fuel its global expansion plans.
Founded in Germany in 2018 and led by CEO and Co-founder Felix Schlegel, GoStudent is an online tutoring platform that helps students across 15 countries with on-demand access to experienced tutors for personalized support with academic subjects such as Math, Science and Languages. Many students across Europe struggle with finding the right help when facing academic challenges; hence, GoStudent aims to provide them access to affordable quality education.
The new funding will be used to further invest in product development and expand its technical and business operations team into additional geographies such as Africa, Australia and Asia Pacific going forward. It will also strengthen its position within existing markets adding new features with technological advancements like AI/ML while supporting teacher onboarding initiatives, guaranteeing quality learning experiences for students worldwide.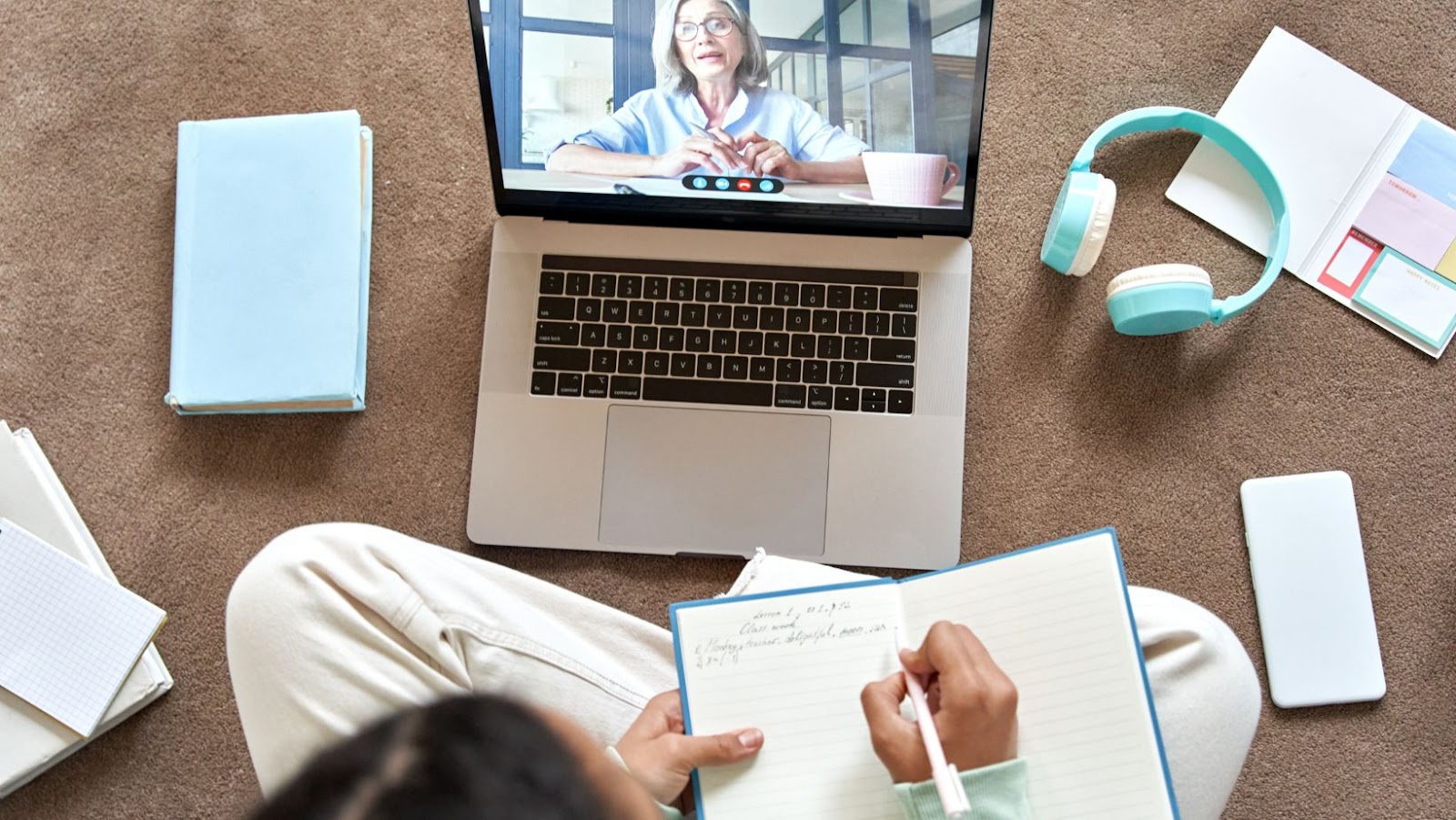 Investment Details
SoftBank-backed edtech unicorn GoStudent recently raised €300M in its latest funding round, led by Amsterdam-based Prosus Group. This is the largest ever funding round for a European education technology company and it is also the latest of several investments in the edtech sector by Prosus Group.
The round also saw participation from SoftBank and other investors. But, first, let's take a look at the details of the funding.
Breakdown of the €300M investment
On October 15th, 2020, SoftBank-backed edtech startup GoStudent raised a €300M investment round led by Amsterdam's Prosus Group. The funds will be used for product development, international expansion and marketing.
The €300M investment is split as follows:
– €155M will go towards product development, including new features and tools to serve students and tutors in their educational journeys.
– €104M will be allocated to accelerate GoStudent's international expansion, allowing the company to expand from 8 countries at the beginning of 2020 to 25 countries in 2021 by partnering with local authorities and universities in those markets.
– The remaining €41M of the fund will provide an additional boost to marketing efforts and ongoing customer service initiatives.
These funds are accompanied by a new $50M equity funding round led by Prosus Ventures with participation of existing investors Sequoia India, Target Global, Hoxton Ventures and Picus Capital. In total, the edtech unicorn has now raised $510M in various financings since 2018.
Prosus Group leads the round
SoftBank-backed edtech unicorn GoStudent has announced a massive €300M funding round led by Amsterdam's Prosus Group, the publicly listed global internet asset. They are joined by prior investor SoftBank Vision Fund 2, alongside Holtzbrinck Ventures, ICONIQ Capital, B2K Investment Group, Future Shape and GII III LLC as investors in the round.
This brings the total funding raised to date by GoStudent to €433M. The investment will enable GoStudent to continue their global expansion and bring a quality online tutoring service to students everywhere. This capital injection also includes a new base of investors who provide access to global networks and resources for continued growth and innovation.
The addition of recently recruited CEO Hermo Kasteleijn is set to have a noticeable impact on GoStudent's performance in its domestic market and abroad. Prosus Group's support supports this strategic shift, which caps a momentous period of growth for the organization over recent months.
Founded in 2018, GoStudent offers face-to-face tuition through its award-winning online platform which matches teachers with students worldwide. It enables families of all backgrounds to access affordable high quality tuition without traveling outside the home or paying significant fees. With offices in Berlin and Amsterdam, GoStudent is scaling rapidly across Europe before turning its attention towards markets further abroad where it plans on making an impact with its quality offering.
Other investors involved
SoftBank-backed edtech unicorn GoStudent has recently announced the closing of a monumental €300M funding round led by Amsterdam's Prosus Group.
Existing investors supported the investment, iNovia Capital, Point Nine Capital, Project A, Northzone and Global Founders Capital, and new investors including Acton Capital Partners, Novator Partners and Robinhood Ventures.
GoStudent will use the fresh funding to accelerate its international expansion plans and strengthen its innovative product based on artificial intelligence (AI), data science and machine learning technology within the current student-tutor pairing platform. The goal is to improve student outcomes through personalized learning tailored to individual needs.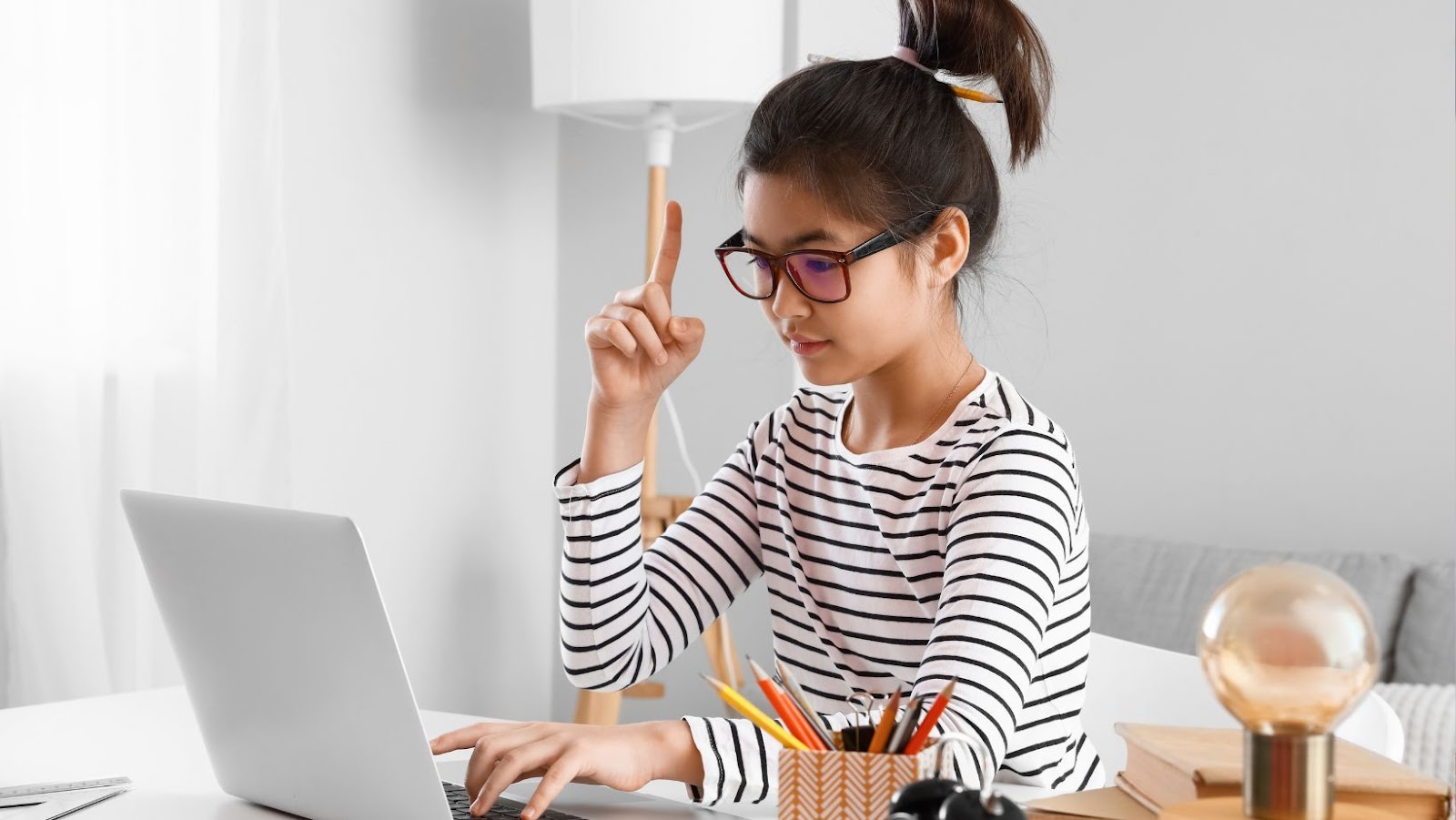 Expansion Plans
SoftBank-backed edtech unicorn GoStudent recently raised €300M in new funding, led by Amsterdam's Prosus Group. This injection of capital will help the platform expand its course offerings and fuel its international expansion plans.
Furthermore, the fresh funds will help GoStudent to further amplify its mission of providing a personalized education experience to people of all ages and backgrounds.
To provide quality learning experiences, let's explore GoStudent's plans for global growth.
GoStudent's international expansion plans
German-based edtech unicorn GoStudent has raised €300 million led by Amsterdam's Prosus Group, a subsidiary of SoftBank, to fuel its aggressive international expansion plans. The fresh capital will accelerate the company's global growth and expand its range of online professional and STEM courses.
GoStudent offers educational programs in 18 countries including the United States, Britain, Germany, China, Australia and India. As a result of this latest financing round, GoStudent will now open up offices and expand its operations in other markets around the world. This funding round brings the total funds raised by GoStudent to €450 million this year.
The expansion will include adding more content providers to create comprehensive online learning experiences beyond just lectures. The platform also plans to enhance its one-on-one offering with more tutoring services and use AI technology to match students with mentors based on their lifestyle and learning goals. In addition, GoStudent intends to develop partnerships with universities worldwide to provide official diplomas for successful completers of their courses.
GoStudent is part of an edtech market projected to reach $350 billion by 2025 as growing numbers of students turn to virtual classrooms for their education needs from any location worldwide due to pandemic lockdowns that have shut down physical schools. With SoftBank's financial backing and strong commitment from Prosus Group, GoStudent stands at an excellent position for carving out an even larger market share position in this rapidly expanding sector over the next few years.
Expansion into other countries
GoStudent, the SoftBank-backed edutech unicorn, has raised €300M led by Amsterdam's Prosus Group to fuel an ambitious international expansion.
The company's growth is fueled by users in Europe and North America, who have seen a rise in digital learning potential due to a pandemic-induced surge in virtual learning. With this new capital, GoStudent plans to extend its reach into other countries and develop its market-leading platform.
GoStudent aims to assist organisations across the globe with its comprehensive digital learning capabilities managed within one integrated platform. Through their global expansion strategy, GoStudent will ramp up hiring for several new roles supporting their localized operations. The extended network will bring extra diversity to the company and help them become better equipped to meet the needs relevantly accross all cultures.
GoStudent will also be investing heavily in research and development intending to continually advance technology solutions that allow individuals to access quality online education offerings fit for various applications on a global scale. The team hopes that this injection of funds can help them rapidly expand their suite of teaching solutions, such as interactive video lecture platforms, advanced artificial intelligence technology which can identify areas where students require expert assistance, and bespoke app-based course customization depending on individuals' different educational goals.
Finally, GoStudent will be rolling out additional marketing initiatives across multiple international locations to ensure that they're consistently delivering impactful online education solutions wherever around the world needed – all backed by a reliable customer service team spread out over seven continents providing twenty-four hour support any time of day or night!
Plans to expand into new markets
GoStudent, the SoftBank-backed edtech unicorn, has raised €300 million led by Amsterdam's Prosus Group to help it expand into new markets. With this new funding, GoStudent intends to expand into additional European countries and introduce new products and services.
GoStudent has quickly established itself as one of the leading players in the European edtech market by providing users with an innovative digital learning platform that delivers high quality and achievable results. This new round of funding will allow GoStudent to further build on the success it has already achieved in the current markets it operates in and provide additional resources for global expansion.
The goals behind expanding into new markets are largely twofold: firstly, to gain access to a wider customer base, enabling them to reach more users than before; and secondly, establishing a stronger presence among existing customers in global markets thanks to a more comprehensive service portfolio of educational technologies.
Through these international expansion plans, GoStudent hopes to provide its customers with an enriched mutual learning experience and become the destination for people looking for personalized learning solutions across regions globally.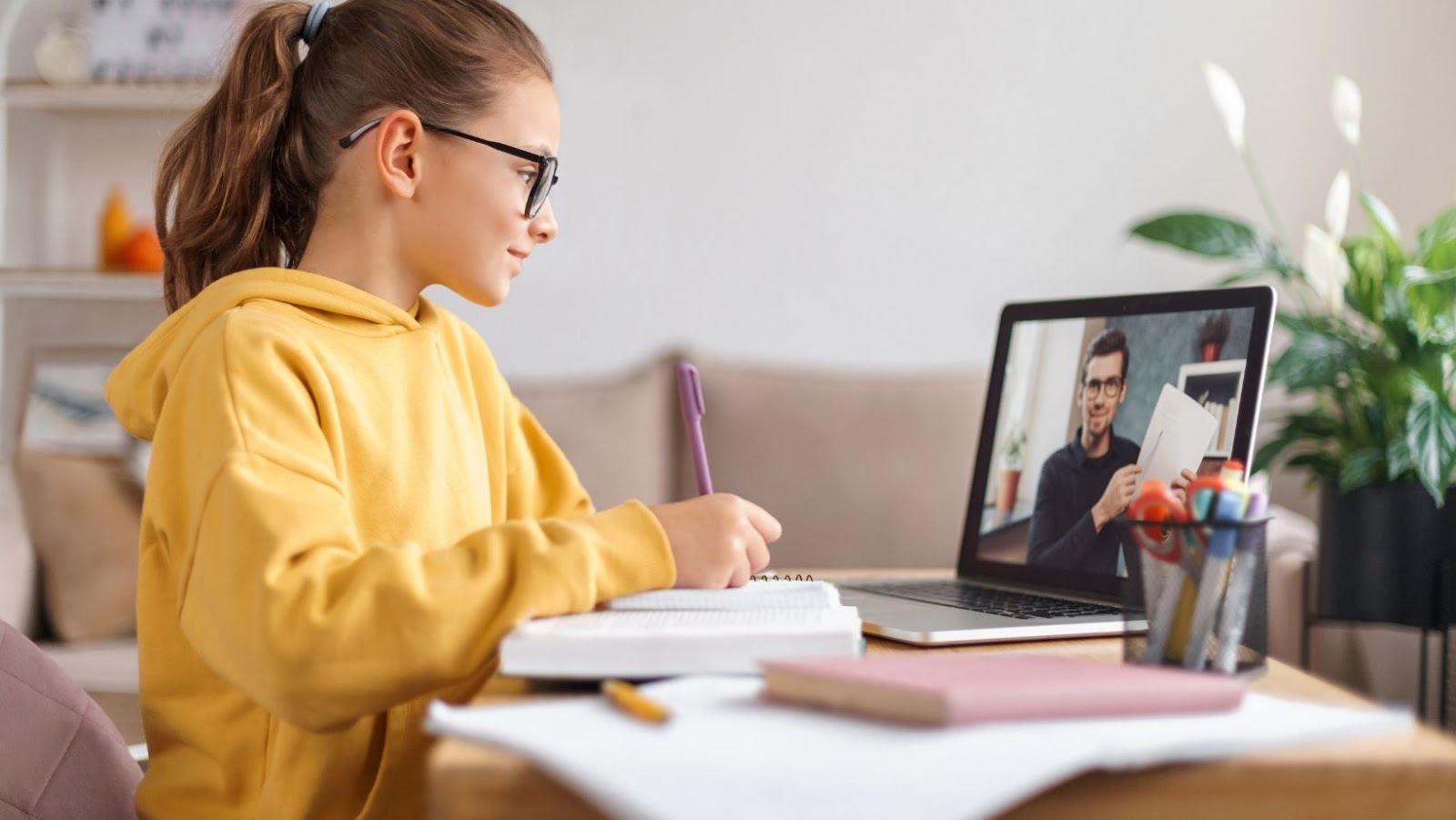 Impact of the Investment
GoStudent's recent investment of €300M from Amsterdam's Prosus Group is a major development for the SoftBank-backed edtech unicorn. This investment is expected to aid GoStudent's aggressive international expansion plans, while further strengthening the edtech industry.
Let's look at the impact of this massive funding on the company's future.
Positive impact of the investment
The recent investment of €300M in SoftBank-backed edtech unicorn GoStudent represents a major development for the German education and technology sector. The funding round, led by Amsterdam's Prosus Group, manifests a long-term commitment to scaling the company's international expansion.
This capital injection will enable GoStudent to further accelerate its European footprint and rollout online learning software that has already been adopted by more than 150 universities across Germany, Austria and Switzerland. The newfound funds will also be used to advance projects such as the ongoing development of goClass, GoStudent's asynchronous teaching platform tailored for K-12 institutions.
In the past year alone, GoStudent has seen an 800% increase in users and continues to represent one of Europe's foremost providers of digital learning services. With its latest round of investments, the company seeks to leverage new technologies and advance more comprehensive solutions tailored towards modern day students pursuing upper primary, secondary and tertiary education. Furthermore, such financial backing will allow GoStudent to hire additional talent while expanding its city teams throughout Europe – having already set up offices in Munich, Iserlohn (Germany) and Lisbon (Portugal). By securing new funding sources while developing modern teaching programs attractive to students and educators alike, GoStudent appears poised for greater long-term growth within Europe's edtech sector.
How the investment will help GoStudent
GoStudent's recent €300M Series C round will help the edtech unicorn accelerate its support for international markets, with a focus on scaling up its operations. This marks the largest investment round in a European software-as-a-service (SaaS) focused education business and highlights the large potential of educational technology (edtech) businesses.
This investment will allow GoStudent to grow into new geographies and improve the delivery of its educational technology platform's delivery, allowing more students worldwide to access personalized online tutoring via modern technology. With this capital injection, GoStudent aims to expand its successful tutoring business model into new countries and firmly position itself as a leading edtech provider.
The investment is backed by Amsterdam-based Prosus Group, a venture group that focuses on investing in high-growth tech companies globally. SoftBank Vision Fund 2 — one of the world's biggest venture capital firms — is also part of this funding round, adding even more potential for growth for GoStudent. With these backers providing financial and operational support to reach international markets, GoStudent is set to become an even stronger market leader in education technology solutions.
Through increasing investment in its operations and expanding abroad with help from Prosus Group and Softbank Vision Fund 2's capital injection, GoStudent will be sure to build out essential presence in multiple countries including Africa, China, Eastern Europe and Central Asia regions benefiting students all over the world with their personalized tools for learning success. The significant influx of funds from this round will assure that these expansions are possible – helping even more students worldwide access better online tutoring services through modern technologies such as Artificial Intelligence (AI).
Potential for growth and development
The €300M investment in SoftBank-backed edtech unicorn GoStudent is strategically placed to drive international expansion and fuel the edtech model. This new influx of financial resources is expected to become a major contributor in the continuing growth of GoStudent. It will be used to support both their present investments and fund strategic growth initiatives across Europe.
At present, SoftBank-backed GoStudent serves over 1 million students, parents, and teachers. With this additional capital, they plan to expand their reach further into Europe, including places like Germany, France, United Kingdom, Italy and Spain. It is anticipated that these markets will require innovative educational technology (edtech) solutions to support the growing demands fueled by aims towards education reform and personalized learning experiences that better meet student needs.
This remarkable investment reflects the potential for growth and development within the edtech industry outside of current core markets in Asia and the United States. Driven by customer demand for personalized education experiences via digital platforms, it is anticipated that more venture capital will be directed towards edtech startups like GoStudent – ultimately resulting in increased competition within this burgeoning sector and unlocking immense opportunities for innovation on a global level.
Conclusion
The successful €300M funding round for the edtech unicorn GoStudent demonstrates the increasing importance of technology-driven education and investor confidence in the sector.
This SoftBank-backed edtech unicorn has secured this investment from the Amsterdam-based Prosus Group, and the company can look forward to an exciting period ahead as they fuel their international expansion.
Summary of the investment
The SoftBank-backed edtech unicorn GoStudent has announced a €300 million Series C funding round led by Amsterdam's Prosus Group. This round will fuel the company's international expansion and make it Europe's largest edtech venture, surpassing German investor Rocket Internet's European market leader, Home School.
GoStudent allows students and educational institutions to find online classes in real-time on its platform. Founded in 2014, the company already has 60 million students enrolled across 10 countries and is now looking to expand further into Asia Pacific, Latin America and Africa. The investment round was joined by existing investors HPE Growth Capital and TPG Growth with participation from new investors who have yet to be disclosed.
This milestone demonstrates that Edtech is bursting with potential as unstoppable as ever and will stay one of the hottest sectors for investments in 2021 and beyond.
Summary of GoStudent's expansion plans
SoftBank-backed edtech unicorn GoStudent has recently announced that it has raised €300 million in a round led by Amsterdam's Prosus Group. This latest investment is evidence of their continued focus on international expansion, which was initially signalled with the company's launch in Germany in 2017.
GoStudent is set on expanding globally, and believes the new funding will further embrace the demand of digital learning. Plans to expand include digitising all educational courses, working more closely with universities and schools and focusing more heavily on vocational training and options for those seeking a higher education pathway after completing early schooling. In particular, GoStudent plans to roll out objectives such as offering certificate courses in partnership with globally established universities worldwide.
GoStudent also plans to focus even further on its core markets in Germany, Switzerland, Mexico and Brazil. The funding will be used to hire 500 people across all markets over the coming year and build further content for students worldwide.
Summary of the potential impact of the investment
The €300M investment in SoftBank-backed edtech unicorn GoStudent led by Amsterdam's Prosus Group represents a significant milestone for the rapidly expanding sector. With this latest round of funding, GoStudent stands to significantly expand its global reach and provide educational resources to millions of students worldwide.
Infusing capital into the edtech industry may spur technological advancements in virtual reality, artificial intelligence, and natural language processing. By leveraging cutting-edge technologies to optimize user experience, GoStudent seeks to make learning more accessible via self-guided programs and personalized instruction for students. Along with these technical updates, the Prosus Group intends to drive further investments in user-centric initiatives such as student engagement tools and staff development training systems.
Furthermore, a well-executed international expansion plan could create job security among staff members and expand GoStudent's online presence by introducing localized languages and content. This infusion of capital is expected to help propel startups within the edtech industry forward as they explore new markets, gain access to new customer segments, attract top talent and receive more visibility among potential investors. It remains to be seen how this influx of money will impact the industry's prospects.
tags = SoftBank, edtech unicorn, GoStudent, raises €300M, Amsterdam's Prosus Group, Vienna-based GoStudent, viennabased k12 300m prosus 3blevingstonbloomberg, provides one-to-one video-based online tutoring, Europe's first edtech unicorn, highest valued K12 edtech company in Europe